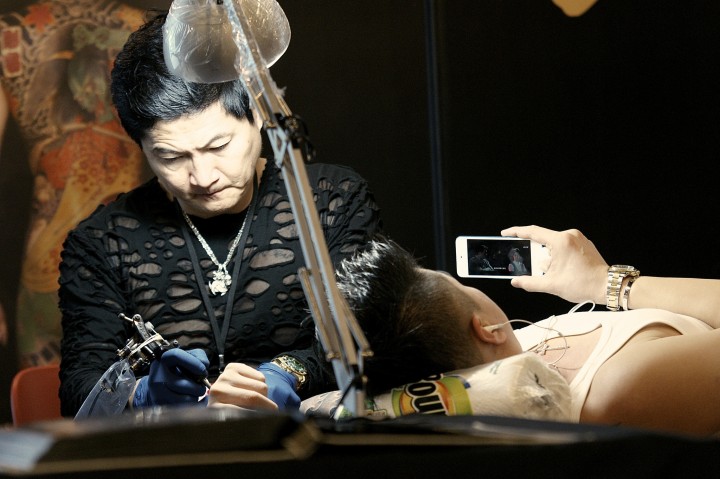 The future really is here. According to a study by the National University of Singapore (NUS), social media is increasingly becoming the tool of choice for gang members to recruit new blood. The research showed that youths who socialise with peers who are friends with, or who are themselves, gang members are highly susceptible to being drawn into the gang. 36 juvenile delinquents of ages 15 through 18 were reportedly involved in the study.
"Seepage between networks of friends can occur […] which is essentially what social networking is about, except that now it can have negative ramifications for youths who are potentially vulnerable," explains associate professor Lim Sun Sun, who is also the assistant dean of the department of communications and new media in NUS. "It's less intimidating, and it feels like it flows on naturally from your friendly interactions."
One respondent describes, in Singlish, how he was gradually recruited into a gang through a mix of face-to-face and online interaction:
"Sometimes you will have an outside friend [not from school], then when we see that we have mutual Facebook friend then, like sometimes when we go out with them right, then they will see their gang friends, then they talk. Then like that we [respondent and gang member] get to know each other. Then through that it's either he [gang member] add me on Facebook or I add him. After that, the more frequently we talk, then as you talk you get closer, then you get recruited into the gang.
It is probably not so surprising that gang members are turning to social media for recruitment purposes, given its widespread use among youths nowadays. Some of them even engage in self-promotion by posting exploits of their illegal activities. The police are supposedly aware of such happenings, but are not taking action just yet, especially since these tech savvy gang members are similarly aware that they are under a watchful eye.
By and large, gangs conduct much of their business on Facebook, according to the study:
Facebook, with its many affordances for social networking, status updates, photo sharing and online chat, was clearly the principal tool for our respondents' online peer interaction.
One reason why youths end up befriending gang members on Facebook is because many of them are fairly unselective and indiscriminate in accepting friend requests. A respondent rationalizes it by saying that "Facebook is for making a lot of friends".
See: Facebook hits new milestone, now makes an average of $1 from each of its 410 million active users in Asia
Another reason is that many youths perceive being a gang member as 'cool':
For example, IR1 [a respondent] shared that someone from his peer network posted pictures of himself posing with illegal weapons and these elicited responses of awe from other users.
Given that social media permeates almost every facet of our online existence, it makes sense that it would be even harder for youths to break away from gang ties once they have joined one. However, Lim explains that it is possible to start a fresh online existence "if you know how to strategically break ties with people whom you wish to avoid".
Yet, she acknowledges that it is an uphill battle, starting from the moment the youth has to choose to 'unfriend' his or her old contacts. One respondent went as far as to say that leaving the gang akin to "leaving my family". The strong sense of group identity makes it even harder to do so:
To assert a group identity, several of our respondents would add the same prefix or suffix to their individual Facebook profile names, or by including their gang name, logo or 'secret' numerical code in their individual profile information
Here's the good news: to aid youths who have fallen in with bad company, Lim has put together a resource kit that helps educators and those working with such youths to better understand the digital world. This kit has been, and will continue to be, distributed to schools and agencies who work with youth.
(Image credit: Flickr user Jerome Taylor)