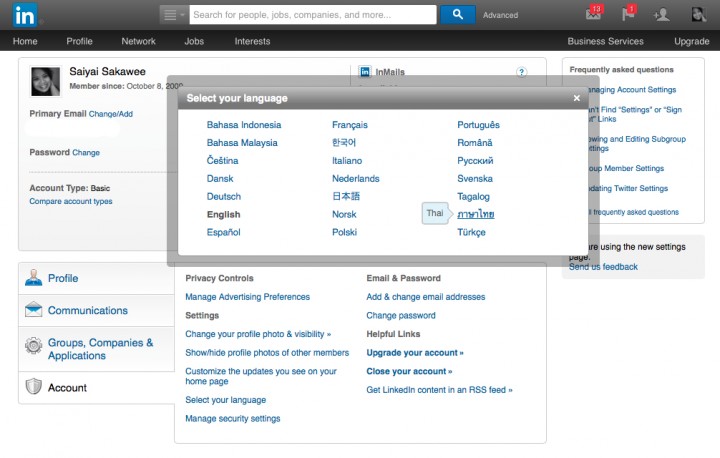 According to its official blog, Linkedin is now available in Thai language starting today. This marks the third Southeast Asian language Linkedin added to their platform after Bahasa Indonesia, Bahasa Malaysia, and Tagalog.
Linkedin now has over eight million users in the Southeast Asia region. Indonesia is the 3rd fastest growing country for the platform, as of January 2013. In addition, after the launch of Bahasa Malaysia, the company finally hit its one million user milestone late last year. It also has one million users in the Philippines, another country with a translated version, as of earlier this year.
Evidently, localizing the site has helped the company's users base grow. With Thais placing near the bottom (55 out of 60 countries) in an EF's English Proficiency Index, having the site available in the local language could break down barriers and help add more users to the platform.
If you're interested in  using the Thai interface on LinkedIn, you can do it here.
(Editing by Josh Horwitz)