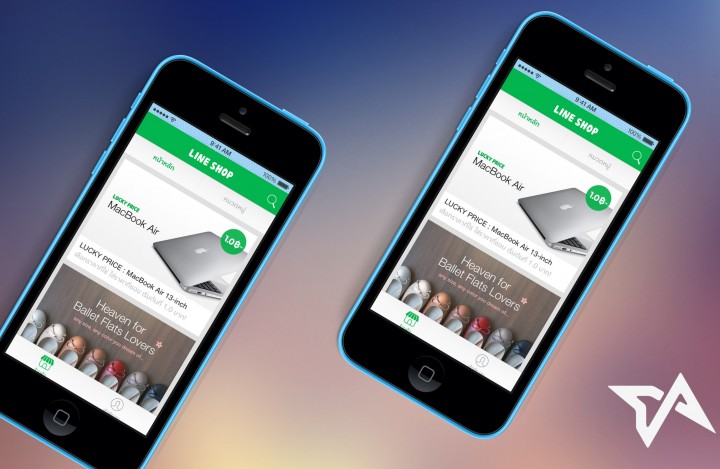 Thai shoppers, rejoice – popular Japanese chat app Line, which has 24 million registered users in the Land of Smiles, just rolled out a standalone ecommerce app specifically for its fans in Thailand.
The move follows the company's release of a similar app for Japan last March. We took that app for a test drive but couldn't really get more than a superficial understanding of what it was about due to this writer's inability to read Japanese. Luckily, however, Thailand's Line Shop is partially in English, so it's time to jump iTunes' fence again and go for a spin.
Line Shop sources goods from a range of different sellers – big brand names like Zalora make appearances, along with what appear to be small designer types and average Joes. Users can also chat directly with sellers through Line's flagship chatrooms. There's no mention of payments in the app's iTunes description, but there is a screenshot of an order form in a chatroom – indicating that transactions are likely handled manually by the buyer and seller.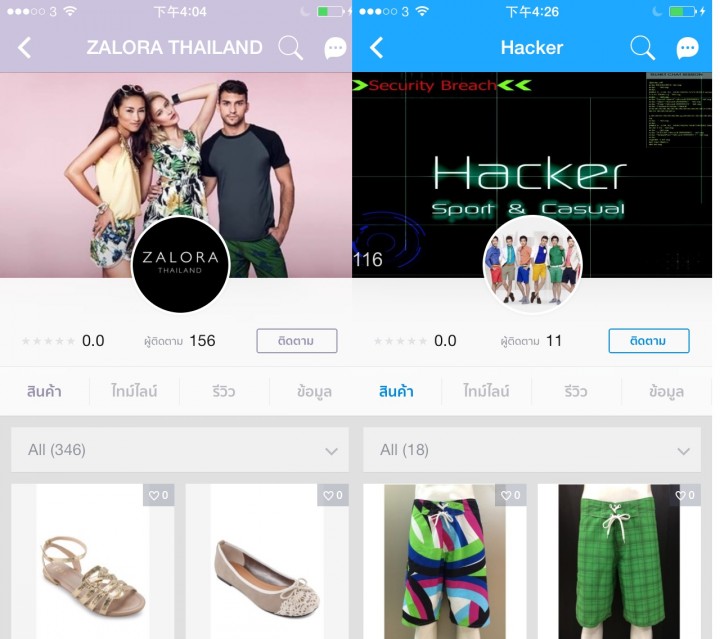 Line Mall, the app's Japanese analog, appeared to place strict standards on design and quality. Upon its soft launch, Line stated on its official blog that it would be a peer-to-peer marketplace and that the company would screen goods to make sure they met certain standards. Whatever those standards might have been, they seem to be a bit looser for Thailand's Line Shop. It's only been a day since the app went live, and the zits that often mark the face of C2C ecommerce are out there for all to see. Blurry photos, WordArt-esque image files, dubious looking goods – listings that scream "don't buy this" sit right next to items that look like real finds.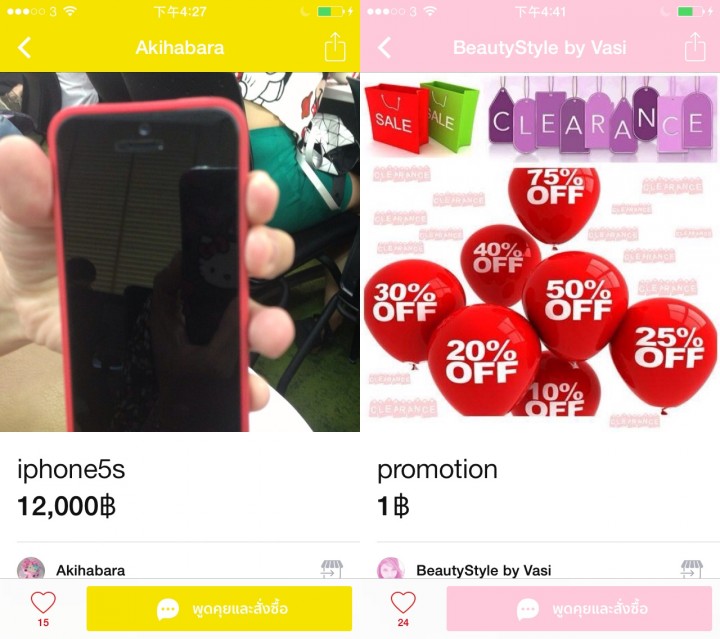 It's possible that Line opted for a grab-bag approach to its Thai marketplace in order to fit into the country's local ecommerce ecosystem. Or, perhaps it's simply launching in ultra-beta. In any case, the contrast between Thailand's Line Shop and Japan's Line Mall could signify that the country will adapt its approach to ecommerce to the needs of local markets. Of course, that's if it even gets that far. Line looks slated to launch an ecommerce app in Taiwan, it's third strongest market, anytime soon (it's already doing flash sales there), but beyond that island, Japan, and Thailand, it's not clear if Line-the-chat-app has the critical mass of users necessary to bolster up an ecommerce venture.
Line is currently prepping for an IPO and applied to list on the Tokyo Stock Exchange, but it hasn't publicly confirmed if it will debut in Japan or in the US. The company's currently has 450 million registered users on its messaging app, and recently revealed plans to focus on cracking the US market.