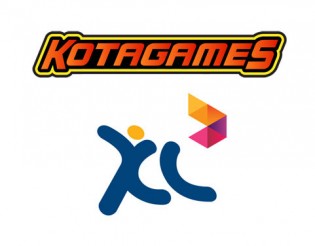 Yesterday, Indonesian telco XL Axiata (EXCL:IJ) and gaming platform Kotagames launched a program called the XL Developer Network. The program is meant to help grow the local game developer ecosystem, and to achieve that XL Axiata will encourage local devs to build web-based games for the Kotagames platform.
XL Axiata promises to splash IDR 200 million (about $20,000) to promote Kotagames.com and the games inside it. The company will also hold workshops aimed at training people to build games on the platform which will take place in big cities like Jakarta, Depok, Bandung, Yogyakarta, and Surabaya this year. Furthermore, there will be a game developer competition held in March which promises prizes in the form of gadgets for the winners.
Game developers can earn money from the in-app purchase feature available on Kotagames for XL Axiata and Telkomsel users. The money-sharing scheme can earn developers up to 70 percent of the revenue on their web-based games depending on the agreement. The games published on Kotagames will be targeting users in India and Southeast Asia.
Kompas cites Kotagames founder and CEO Alvin Yap as saying that there are around two million Kotagames users at the moment, with 1.2 million of them being XL Axiata customers. Alvin hopes that this latest cooperation can help achieve Kotagames' target of 20 million users in the next one or two years.
No Flash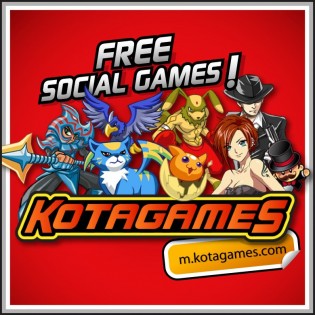 Kotagames director Felix Ramli said that any web-based games developed for Kotagames during this program should be playable on both the full website and on mobile devices. This rules out Flash-based games which might not work on lots of mobiles.
He explained that the feature phone games on Kotagames usually use HTML or PHP programming languages, while the upcoming smartphone games will use HTML5. You might want to check Felix's recipe for building great games for feature phones, and Alvin's discussion on how feasible it is to monetize from feature phone games. At the moment, the most popular game available on Kotagames is Nijibox's Monster Fantasia.
Making gaming more social
It should be noted that Kotagames has changed its social gaming interface recently. Now it looks a lot neater with more pictures and features. There are four main pages on the website – Home, Games, Alerts, and More. Inside the More section, users can update their status, buy virtual items for their avatar, chat with friends, and other activities. The biggest change might be its Facebook login feature, which wasn't available before the interface revamp.
In the meantime, XL Axiata is now looking to reach more local developers as it is in talks with both Google and Apple to provide carrier billing for both Android and iOS apps in the country. The telecom has already set up carrier billing for Blackberry and Windows Phone. All in all, it is great to see one of Indonesia's mobile telcos support the potential in the gaming and apps industry in the country.
(Source: Kompas #1, #2, and tribunnews)