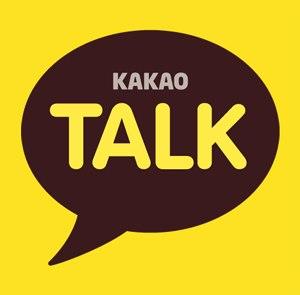 Remember the days when IRC, Aol Instant Messenger, and Yahoo Messenger ruled the roost of instant messaging? I miss those days. It was a simpler time when Napster was still the main source for music, Netscape Navigator was our browser of choice, and Altavista was the best search engine around. Steve Jobs hadn't even thought of the iPod yet and Samsung was still just making refrigerators. In other words, the whole idea of "mobile first, web later" was far from anybody's minds.
Now, chat apps dominate the mobile consumer space. They're where everybody is going to talk with each other, and the numbers lately on who is winning over here in Asia are effectively redundant. We all know they're growing like crazy. Well, now these big guys are entering the desktop space. KakaoTalk just launched a PC version of its messenger called KakaoTalk PC (pictured below).
KakaoTalk now (finally) joins WeChat, Line, and Viber in the race to get their mobile users on a desktop or web app version of their OTT services. In a way, this means that all four of these players are now attacking Skype in offering chatting as well as VOIP. Whatsapp, the key early player to the social chat app game has repeatedly stated that it will not release a desktop version.
Line already has desktop versions for Mac and PC.
Korean-made KakaoTalk has over 90 million registered users at the last count.
You can check out the screenshots below for KakaoTalk PC: