Rovio Entertainment's third Rovio Stars game Juice Cubes is well made, yet nothing spectacular. A match-3 puzzle game after Candy Crush Saga's heart, it tries to set itself apart with little tweaks in game mechanics, but feels like too much of a clone too quickly.
Unlike what its name might suggest, Juice Cubes hardly features juice. The closest you get to that is when you match up, or 'juice' the in-game tiles, represented by little animated slices of fruit. I felt Pocket PlayLab could have played more on the word 'juice'; it would have been nice to see a blender in there, and little screaming fruit slices. That would definitely have set it apart from other similar games. But I digress.
Much like Candy Crush Saga, the aim of Juice Cubes is to get past each level within a set number of moves. Matching three fruit cubes up gets rid of them; matching four or more create bombs of different strength. Bombs can be combined to explode a larger area of fruit cubes. As you advance in levels, the criteria for passing each level gets tougher. You might have to drop special cubes to the bottom of the screen, or get rid of specific tiles before you can win.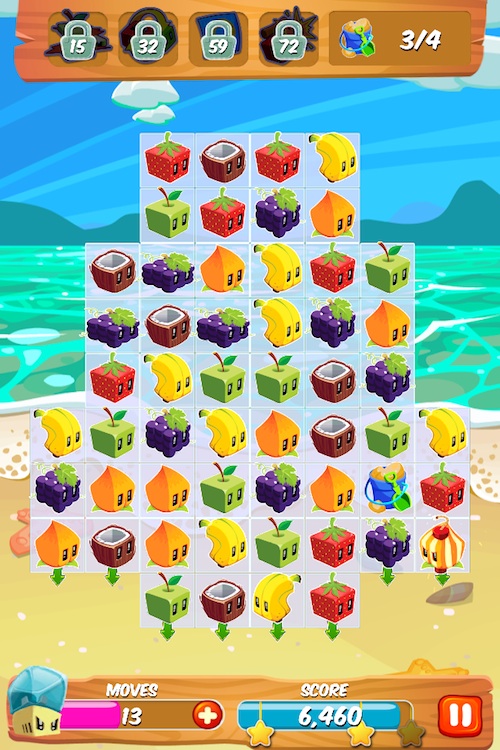 Where Juice Cubes differs from other games is in its tile matching. You don't just match tiles vertically or horizontally in Juice Cubes. You can also do so diagonally. This opens up a whole world of possibilities, and does make the game a lot easier when compared to others.
The game's initial stages are set against a beach backdrop, with an art style that screams 'beach resort', and the accompanying audio is a great match. It's relaxed, almost lazy, and is looped to lull players while they juice their cubes. Overall, the game's design has been well thought out, and playing it is an enjoyable, intuitive experience, as one would expect from a Rovio-published game.
In spite of its strengths, Juice Cubes lacks a solid storyline. It has the beach resort and cute-little-fruit-slices theme down pat, but neglects to bolster these strengths with a compelling story. Beyond random dialogue from the different, non-combative bosses that preside over every ten levels, there's little in Juice Cubes that explains the reason for its fruit-slice-matching.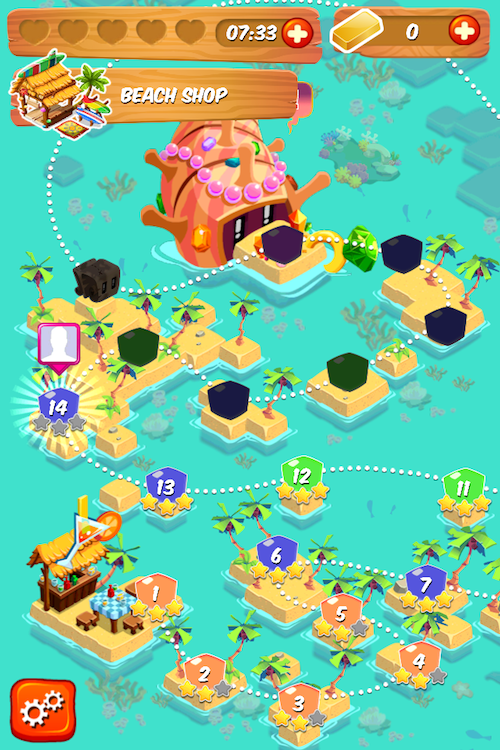 Still, Juice Cubes is published by Rovio, and there's no doubt many are going to jump onto the bandwagon just to see what it's like. I just wonder, with Candy Crush Saga still going strong, how many will stay on it.
Juice Cubes can be downloaded for free, for iOS and Android.