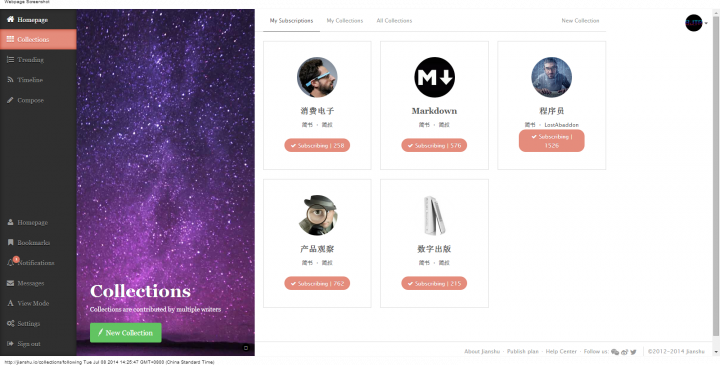 Anyone who's ever visited a typical Chinese news website has seen the limit of how much content can be crammed into a single page. No white space goes unused on many Chinese websites and software, and this is often the norm.
So it's a bit surprising to see Jianshu (literally translates to "simple book"), a minimalist writing and blogging environment reminiscent of Medium and Svbtle, receive an RMB 5 million (US$806,000) seed investment from undisclosed angel investors, according to 36kr.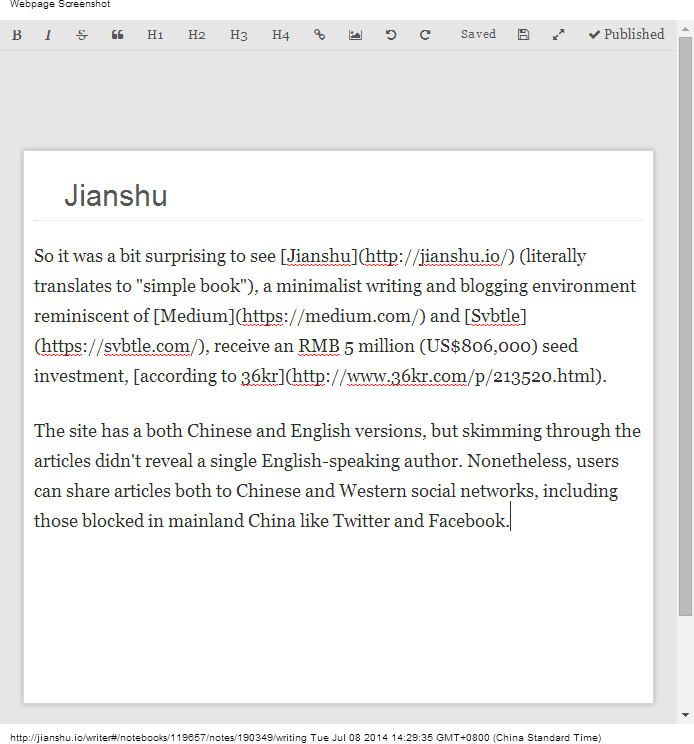 The site has a both Chinese and English versions, but skimming through the articles didn't reveal a single English-speaking author. Nonetheless, users can share articles both to Chinese and Western social networks, including those blocked in mainland China like Twitter and Facebook.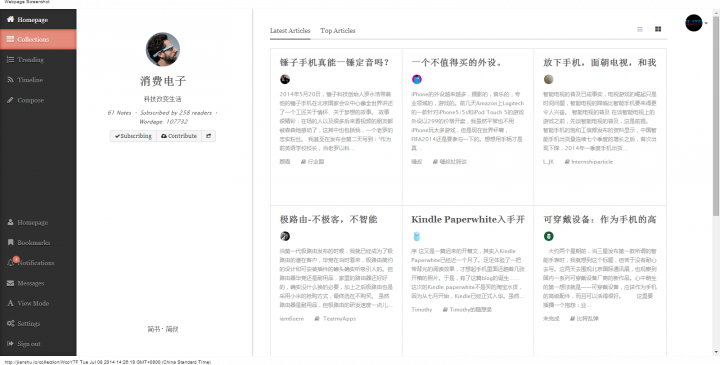 The site's mobile app only lets users read content, not write. Users can subscribe to pre-set collections or follow individual authors, which are arranged in a magazine format, although don't expect anything as flashy as Flipboard. The whole site has a clean, crisp look that's refreshing to see in China, but only time will tell if it resonates with local users.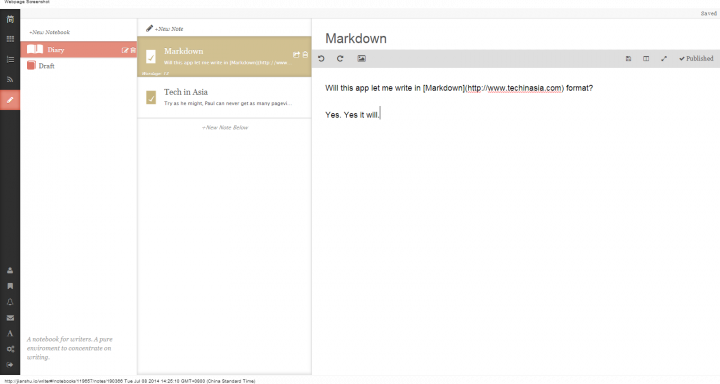 In the web app, writers can choose from either Markdown or rich text formats. A full-screen option is available for those who want to be completely immersed in their writing. Once finished, posting takes about 10 seconds. Inspired by Evernote, each document is saved into a notebook.
See: This startup gives non-native English writers instant data insights and expert feedback to improve their prose
It's still in the early stages with much left to do, but international expansion seems like Jianshu's obvious target with so much effort put into globalizing the product.