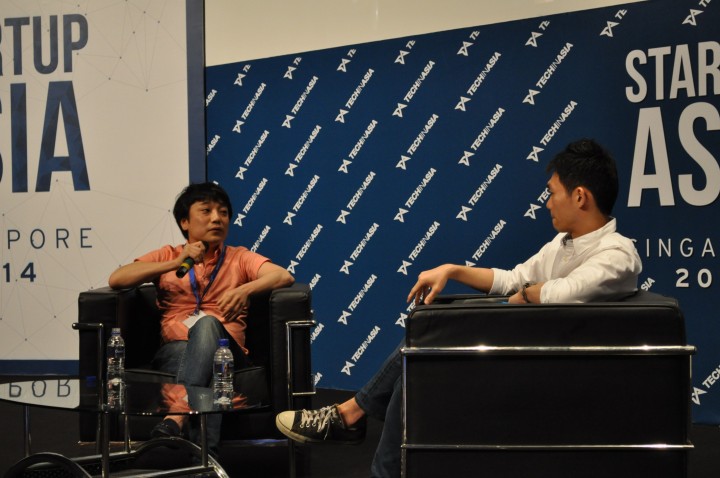 Today at Startup Asia Singapore 2014, founder and CEO of Gumi, Hironao Kunimitsu, revealed his big plan to take his company to an initial public offering by the end of this year. The first time we've heard about this IPO was back in 2012, but we haven't heard anything since. Kunimitsu confirmed a rough timetable today.
He didn't disclose Gumi's valuation or whether he plans to file in the US, Japan, or elsewhere. When asked if his company is worth more than US$300 million or not, Gumi's CEO did say, "We're not a cheap company." The latest valuation measured the company at US$160 million.
(See: Having struggled through a tough year, Gumi bounces back stronger) 
According to Kunimitsu, Gumi wants to be the number one entertainment company for the new digital era. Just think of it as a Disney for the digital world. Its first goal is to be number one in mobile games, then the entire game industry, then all online entertainment.
In addition, Gumi has even bigger plans for its famous game Brave Frontier: animated content and a TV series based on the hit title.
Gumi has raised US$48 million in funding to date. The company makes roughly US$20 million to US$30 million in revenue per month and has around 650 employees across the world.
---
This is a part of the coverage of Startup Asia Singapore 2014, our event running on May 7 and 8.