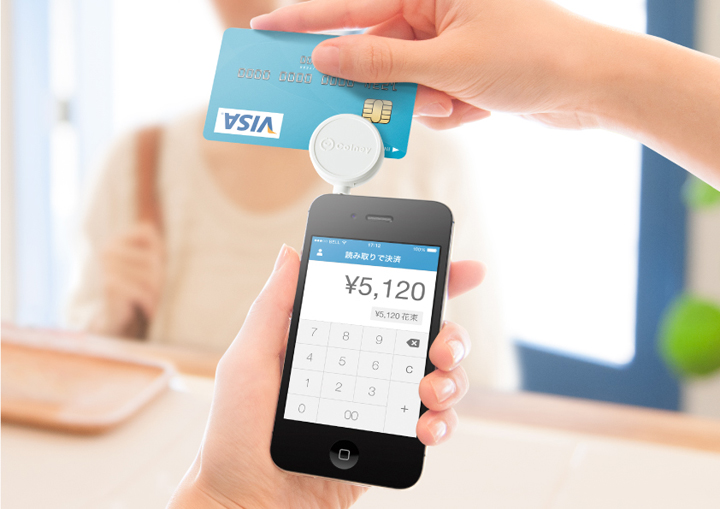 When CEO and founder of Coiney Naoko Samata first joined Paypal Japan in 2009, she didn't imagine that she would one day become an entrepreneur.
Three years down the road, Samata felt the need to do something cool and challenging in her life. And Coiney, a startup that produces a credit card payment device, fits Samata's bill. Pairing Coiney with a smartphone, merchants can now start collecting credit card payments from customers. Fast forward to today, Coiney has so far raised a total of $14 million and is competing with other established services like Square and Rakuten Smartpay in Japan.
So why Coiney?
Despite having multiple ways to pay in Japan (credit card, electronic money, convenience store payment, etc) Samata learned that only 20 percent of Japanese merchants accept these payment methods. The rest are still transacting in cash. While payment in Japan isn't bad, Samata believes it could be improved. Thus, Coiney was founded in March 2012. The rise of smartphones in Japan in recent years has also given her confidence that Coiney might actually work.
Building a hardware startup
With no technical background and only having experience working at software companies, the odds are against Samata to make Coiney a success. She said:
I didn't have much knowledge when I started. So I'm not sure how difficult it can be to build Coiney. Ignorance is bliss.
Samata spoke with friends in the tech industry and was introduced to Hajime Kuge, who has experience in hardware and design. Hajime was recruited as a product strategist, an essential jigsaw piece towards Coiney's success. "I communicate my vision and stick to my strengths. I don't handle the technical aspects of Coiney because I have total trust in our team," she said.
Despite facing huge challenges from the start, some investors believed in Samata. In May 2012, Coiney received its first round of seed funding from East Ventures 1 and ANRI. Its second seed funding was raised from CyberAgent Ventures on November 2012.
Building a hardware product takes patience, time, and money. Unlike software products, hardware can't be changed easily. To raise money, you really need investors to understand that building a hardware company is different from building a software company.
On April 2013, Coiney was officially launched. Samata says she is happy with Coiney's growth but declined to reveal key figures. "Japan is a huge market. 55 percent of Japan's GDP is transacting in cash. It's a very big opportunity here and I believe not only one player will win this market," she said.
On August 2013, Coiney raised over $5 million from Credit Saison, a leading credit card company in Japan. Shortly thereafter, on October 2013, Coiney raised $8 million from Innovation Network Corporation of Japan. The recent financing round valued Coiney at about $50 million.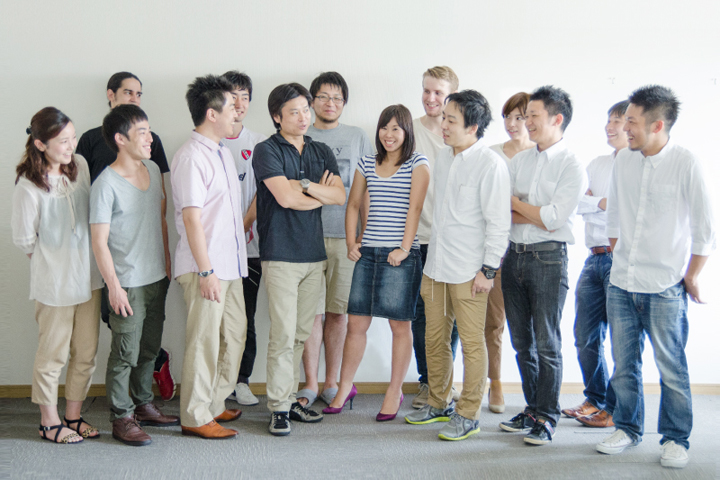 With a $13 million war chest, Coiney aims to beef up its talent pool, invest in product R&D, and also in marketing and distribution. "Unlike in the U.S, Japan's IT literacy rate is low. We need to put in a lot more effort to educate the market," said Samata.
In the near future, Coiney aims to connect with its merchants' point-of-sale systems and provide them with a web dashboard to help them understand their paying customers better.
"We didn't want the first version of Coiney to be so complicated. We want to make it really simple, educate the market, before adding in other cool features," she explained.
Samata also said building a hardware startup is now easier with 3D printers, but emphasized that capital and patience are still needed to be successful.
Prototyping is easier and cheaper now, but the actual production remains expensive.
When asked about Coiney's exit plan, Samata says she's aiming for an IPO but wouldn't rule out a big acquisition offer. Her definition of 'big' here means a billion dollars.
(Also read ➟ 40 must-read Asian founder stories in 2013)
(Editing by Paul Bischoff)
---
Disclosure: East Ventures invests in Coiney and Tech in Asia. Please see our ethics page for more information.↩