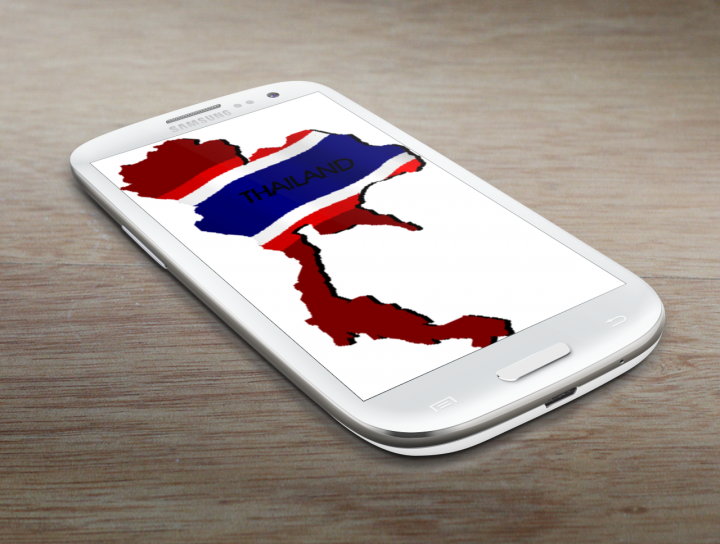 Thailand has 90 million mobile subscriptions among its 66 million people. The smartphone penetration rate is 36 percent, up 17 percent from last year. With the ongoing discussions surrounding the expansion of nationwide 3G and the rollout of a new 4G network, let's take a closer look at the market.
Telenor Group, an international provider of call, data, and media communication services has released a report by TNS's annual global mobile life study that studied mobile phone consumers in Thailand. Here are some interesting key points:
Smartphone use is soaring. In the third quarter of 2013, it saw a record 29.1 percent increase, from 7.1 million to 8.0 million smartphones.
While mobile forms a key part of how Thai consumers access digital services, the majority of this does not yet take place through mobile network data.
56 percent do not yet use their mobiles for data or internet, 39 percent do, and those remaining only access data via wi-fi networks. The top three features smartphone owners use on their phones are taking photos/videos, listening to music, and playing games.
Buying behavior
Thai consumers' are highly brand-conscious when it comes to smartphones.
Across 18 different decision-making drivers, including price, battery life, brand, app variety, etc, Thais weighed smartphone brand as more important than the global average by 30 percent.
Price is slightly less important to Thais than average.
The potential smartphone market in Thailand is ready to explode. Only 36 percent of Thais own a smartphone, but the desire to own one is nearly universal.
Mobile Banking
Four percent of mobile users in Thailand have performed mobile banking activities on their phones.
The most interest in the potential of mobile banking is relegated to populations between 16 to 30 years old with 20 to 23 percent citing interest.
As for mobile wallets, about one in two Thais (49 percent) say they simply "don't need this service."
Social media
19 percent of all mobile phone users, both smartphones and feature phones, access social network sites via phone daily.
49 percent of smartphone owners access social media daily.
(Editing by Paul Bischoff)