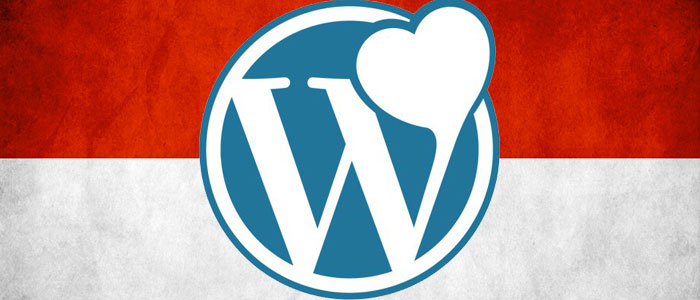 WordPress1 is a very popular choice for people who want to build websites. According to the team, 22.3 percent – or about 75 million – of all websites on the planet use WordPress CMS.
CEO Matt Mullenweg says that Indonesian is WordPress' third most used language around the world, behind English and Spanish. Indonesian is the top language on WordPress in Asia. About 1.7 million WordPress blogs all over the world are written in the Indonesian language, which in total amounts to 200 million pageviews every month.
During his Jakarta trip today, Mullenweg explains that he has used up a relatively modest US$12 million to get to where WordPress is today. He is excited about how much growth the team can achieve with the recent $160 million funding for parent company Automattic. Mullenweg still believes that the key to WordPress success is the product, which is why he's dedicating 90 percent of his budget to enhance WordPress' infrastructure and features.
See: These 5 Indonesia-based startups let you easily build your own online storefront
Jakarta is one of the stops for Mullenweg's Asia-Pacific trip, which includes South Korea, Singapore, Japan, the Philippines, and Australia. He explains three objectives for the trip: learning each country's culture, updating users about WordPress' vision and plans, and hiring. In terms of taking on new staff, he wants to hire at least two "happy engineers" in each country for Automattic to act as customer support and to lead promotional efforts. In total he wants to hire 150 new employees all over the world to accelerate growth.
WordPress is blocked in China, and Mullenweg didn't reveal any plans to tackle that issue today. He says that the firm would need to comply with China's self-censorship policy to enter the country, but that is something that the team refuses to do as they are strong supporters of freedom of speech.
---
This is the data for WordPress.com, Automattic's hosted blog service, not WordPress.org, which is the open source software project.↩