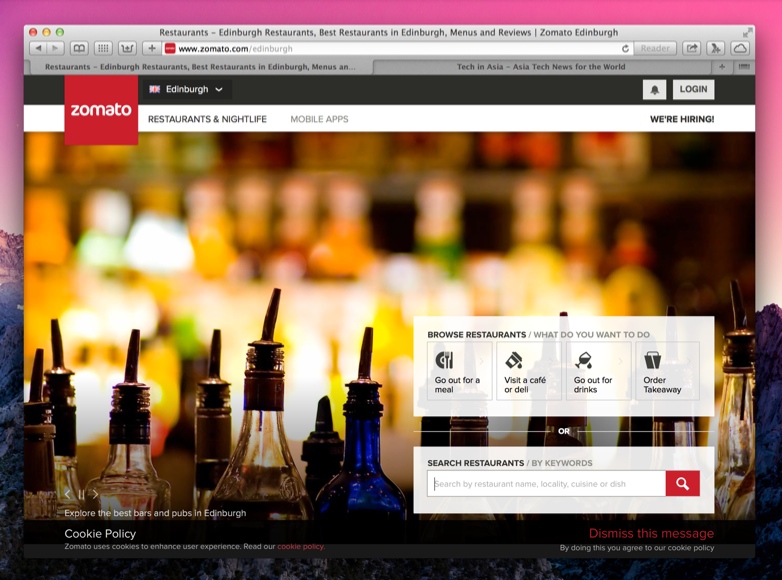 It's a big day for India-based restaurant listing site Zomato. This morning the startup rolled out in six new cities around the world – Durban (South Africa), Glasgow and Edinburgh (UK), Jakarta (Indonesia), Istanbul (Turkey), and Sao Paolo (Brazil) – and is now revealing a major new funding round.
Zomato has secured $37 million in funding led by Sequoia Capital, with previous investor Info Edge also joining in.
Zomato was founded in 2008 and rebranded from 'Foodiebay' in 2010. The Guragon-based startup raised $750,000 in 2010, $5 million in 2011, $2.3 million in 2012, and $10 million in February this year. Today's expansion to Jakarta, Istanbul, and Sao Paolo necessitated translating the site into three new languages – the first time the company has done so.
Albinder Dhindsa, head of international operations at Zomato, tells TechinAsia that the funding will be used to develop the product in other new languages in future, and it gives Zomato the clout to enter bigger and more developed markets. That might be a reference to places like the US or Singapore. Albinder says the site has done well against Yelp in the UK and other such markets where it has met its biggest rival, "so that gives us confidence," he adds.
(Updated with graphic) Zomato now has listings for 35 cities across 11 countries.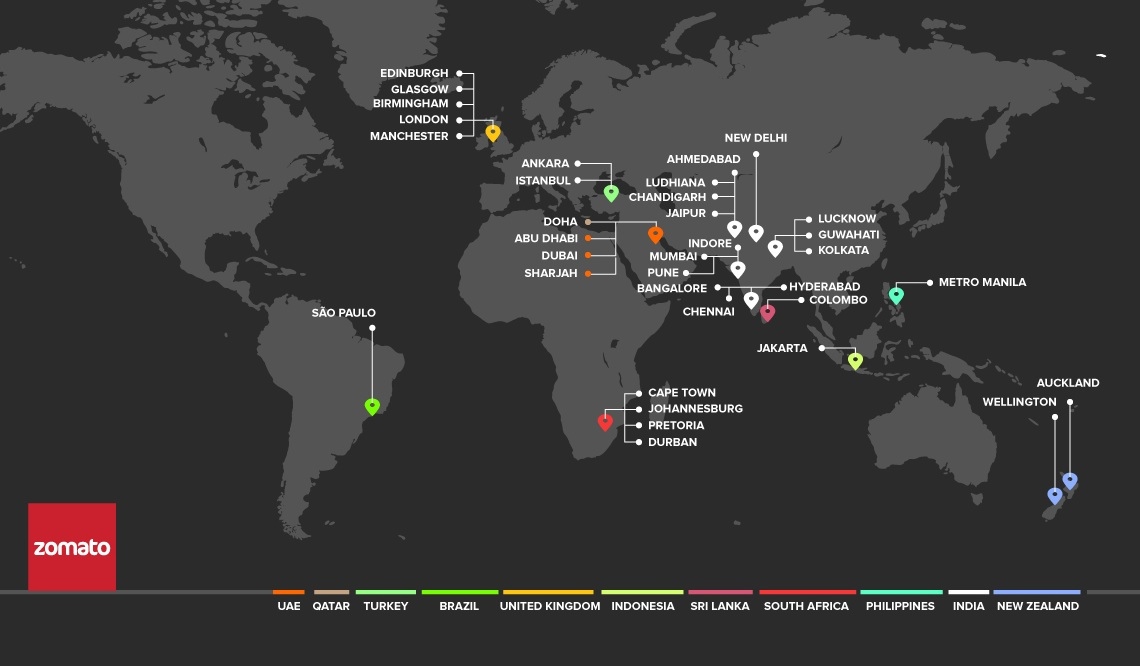 (Editing by Terence Lee)