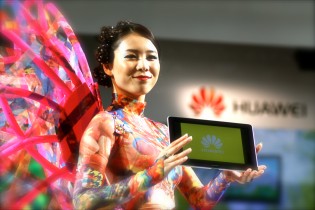 Chinese phone and telecom equipment makers Huawei and ZTE are having a rough go of it overseas. A recent US Congressional investigation alleged that the companies' technology may have security flaws that could be easily exploited for the purposes of spying or data theft, and now the Indian government is expected to announce soon whether or not it will be opening investigations of its own into the two companies.
India's interest in the companies was inspired by the US report, which will be discussed at the upcoming meeting between the Indian Department of Economic Affairs and the Foreign Investment Promotion Board. Both Huawei and ZTE continue to deny all wrongdoing, and both companies have agreed to share their source codes with Indian investigators. Huawei global chief security officer John Suffolk told The Times of India that the company had also shared its source code with other countries in the past.
It's not hard to see why ZTE and Huawei would pull out all the stops to ensure that they continue to have a future in India: the country has more than 1.2 billion people and a developing mobile market that could represent billions of dollars in revenue. Both Huawei and ZTE spokesmen have said previously that it makes no sense for the companies to permit spying because if discovered, such activity would shut the companies off permanently from huge markets like India and the United States. But Indian regulators, it seems, are just as concerned as some American congressmen about the ties both companies have with China's government and military. It remains to be seen whether India will launch its own investigation, but if it does, it will be interesting to see what gets turned up.
This kind of scrutiny and suspicion is something more Chinese tech companies are likely to face as they begin to move outside of China. Whether it's fair or not, concerns about associations with China's authoritarian government have already blocked numerous Chinese companies' attempts at acquisitions and expansions abroad, and that trend does not seem likely to shift anytime soon.
[CIOL and Times of India via Sina Tech]