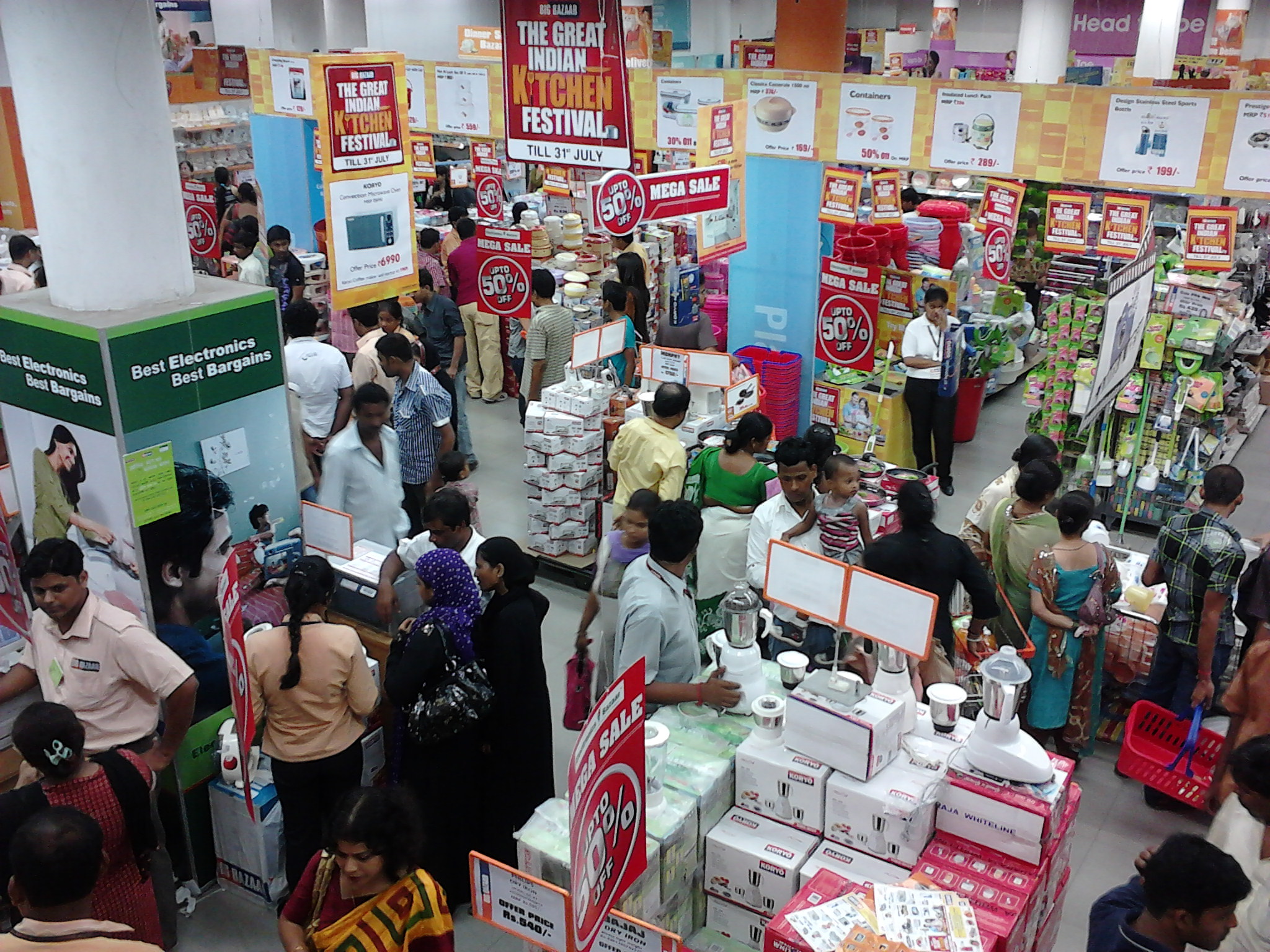 The consumer confidence level in India currently is the highest in the world, according to a survey conducted by research firm Nielsen in 60 countries.
The survey measures sentiment on parameters such as job prospects, personal finances and spending intentions. Any score above the base of 100 is considered a positive, and India recorded 128. A couple of Southeast Asian nations also have buoyant consumers – Indonesia (123) and the Philippines (120). China (111), Hong Kong (103) and Thailand (105) too were positive, but consumers in Singapore (98), Vietnam (98), and Malaysia (93) were not so upbeat, and Japan (73) and especially South Korea (53) were quite pessimistic.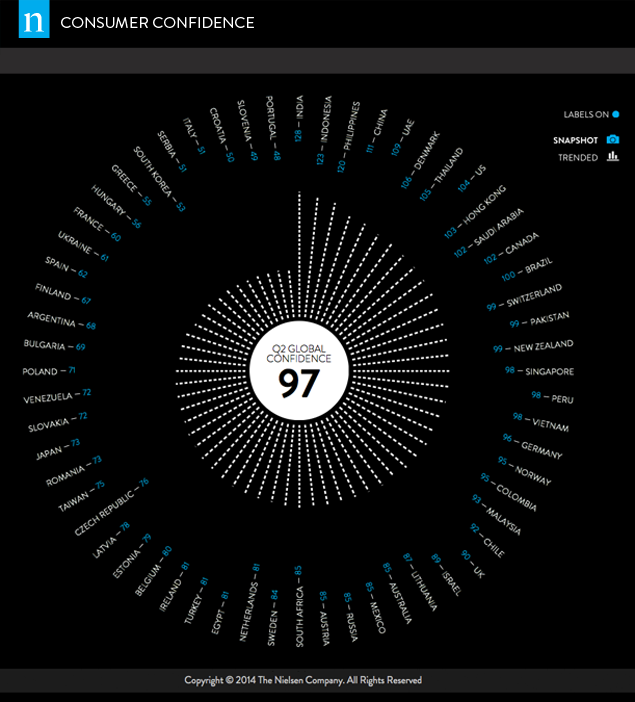 In the US, which is the principal market for many Asian companies, the good news is that consumer confidence is rising on the back of recent jobs data. The country earned a score of 104. "Buoyant increases across confidence metrics in North America strike a positive note with regard to economic recovery in mature markets," said Dr. Venkatesh Bala, chief economist at The Cambridge Group, a part of Nielsen. "The key to continued sustained economic expansion, however, will be further strengthening of the job market, which is vital for increased consumer spending."
Europe, too, is slowly emerging from the gloom of 2013. Although average score in the region is a low 77, Germany (96) was not so badly off, and it must have gone up further by a notch after its World Cup victory.
In India, the consumer sentiment has risen steadily from a low in the third quarter of 2013, boosted recently by the election of a stable government with a clear majority in parliament, which is widely expected to back business-friendly and growth-oriented policies.
(Top image: Wikimedia commons)