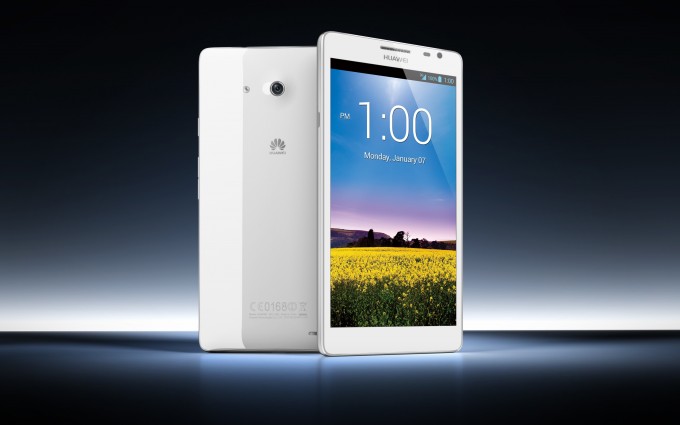 I really hope that 2013 is not the year that we see the ever so ridiculous term 'phablet' go mainstream. But if mobile companies continue to push out 5-inch and 6-inch handsets this year, we might be in for a rough year. Everyone's favorite Chinese manufacturer, Huawei, has announced a number of new oversized smartphones at CES today, most notably the 6.1-inch Ascend Mate 1.
The company has dubbed this monster the "world's biggest smartphone" and it has a 720p display, with a 4050mAh battery to ensure that the screen has adequate juice. It runs on Android 4.1, and has an 8 megapixel camera.
Huawei also unveiled a marginally less monstrous smartphone at CES, in the 5-inch Ascend D2, which comes with a 1080p display, a 1.5GHz quad-core processor, and a 13 megapixel camera. While the Ascend Mate appears to have turned more heads at the show, the D2 could be a more appealing phone for the masses. Huawei also highlighted its splash proof feature, which makes me wonder if Huawei is planning to introduce the D2 to Japan where waterproofing is more in demand among consumers.
It will be interesting to see if consumers actually bite on Huawei-branded smartphones this year. The company has been embroiled in controversy over the past year in relation to its network equipment business. I think that controversy will certainly be an obstacle to the company as it tries to develop its smartphone brand in markets abroad. So it will be interesting to keep an eye on how many smartphones the company manages to ship this year. Stay tuned! (Via The Verge)
---
If there is any Australian brand of Viagra out there, I recommend that it should also be called 'Ascend Mate'.