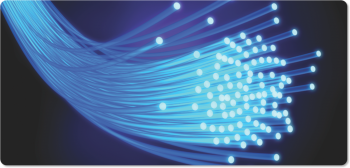 Chinese telecom giant Huawei will execute a project that will connect Pakistan with China using fiber-optic cable, according to Pakistan's APP news service. The connection will run from a remote spot along the countries' borders near Khunjerab to Rawalpindi (near Islamabad), spanning over 800 km. It will reportedly cost around $44 million, and Huawei plans to have completed the project within two years.
The new connection should help with connectivity issues and assuage security concerns in Pakistan. Currently, the country is connected to the world wide web only through a few undersea cables; the new connection will bring added redundancy that should reduce internet downtime and additional security, as the government believes it will be more difficult to tap into and 'eavesdrop' on than the current undersea connections. The project is also expected to stimulate trade and interaction between Pakistan, China, and central Asia.
Probably needless to say, though, there is some concern amongst the public about this project. Huawei has been accused by Western countries (and one of Pakistan's neighbors) of spying for the Chinese government, and in comments on stories about the new connection, some Pakistani commenters have expressed concerns that Huawei's equipment may not be as secure as Pakistan's government seems to be hoping. Some are also wondering whether Pakistani internet traffic passing through China will be subject to the same surveillance and censorship as regular Chinese internet traffic. We're genuinely not sure what the answer to the latter question is, but we're looking into it and will update this post if we can dig up additional information.
(APP via Propakistani)