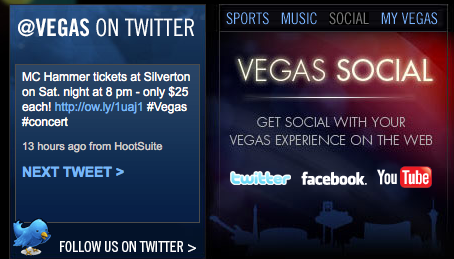 Tourism is an important pillar in almost every country's economy. While some countries are really good at promoting themselves, others need some serious work.
For example, "What happens in Vegas, stays in Vegas" was an instant hit, and Las Vegas can't seem to find something better to replace it. On the flip side, Australia's "Where the bloody hell are you?" tagline didn't work too well for her.
With a new tagline, "There's nothing like Australia," and a $4 mil campaign, we thought all would be well again. But I guess the tourism board didn't see this coming: someone went out and registered the domain NothingLikeAustralia.net, and started posting spoof versions of the campaign.
Having no clue how to deal with this, Tourism Australia (TA) considered taking legal actions against the site. If you know anything about the people online, you wouldn't want to consider legal actions. Laugh it off and leverage on the situation instead. Luckily, TA came to its senses before getting a severe backlash.
If concocting well-received slogans is so tough, and tourism campaigns are so expensive (and might go terribly wrong), what else can a tourism board do? It surprises me that tourism boards are taking so long to try out social media. Those who are already on it are seeing very impressive results!
Here are some things they did that I love:
1. Creating Valuable Information Platform
Planning for a vacation can be a complete nightmare. Sometimes, I don't even know where to start. Having a place I can turn to for information would be a blessing.
Visit Japan 2010 has a Facebook page that aggregates all the travel info and links you'll ever need! The layout is clean and information is organized. It's the first place (not Google!) I would go to when planning for a Japan trip. Get updates through the page, ask questions and share your experiences with others. Who would you trust more, the tips and views of a fellow tourist or the tourism board?

New Zealand has a YouTube channel that not only shows you great videos, it helps you plan your trip as well (under slogan)! The channel links you to information about New Zealand, getting to New Zealand, places to stay, and a New Zealand map.

A twitter list, like what Vegas did, might help too!

2. Promoting Social Media Presence
Las Vegas tourism board has dedicated a significant amount of space on its official site to direct traffic to its social media accounts. It is crucial to engage potential tourists outside of a website. People are spending hours on Facebook everyday, but maybe 15 minutes on websites, and only when they need them. Social sites are a great opportunity to let organizations become a part of consumers' daily life.

3. Checking Tourists In (Foursquare)
I absolutely love this. Chicago users of the Explore Chicago section on Foursquare can earn three badges, themed around the city, by visiting locations such as historic sites, film locations, restaurants and clubs. This is to help boost awareness of both the popular and less well known tourist attractions.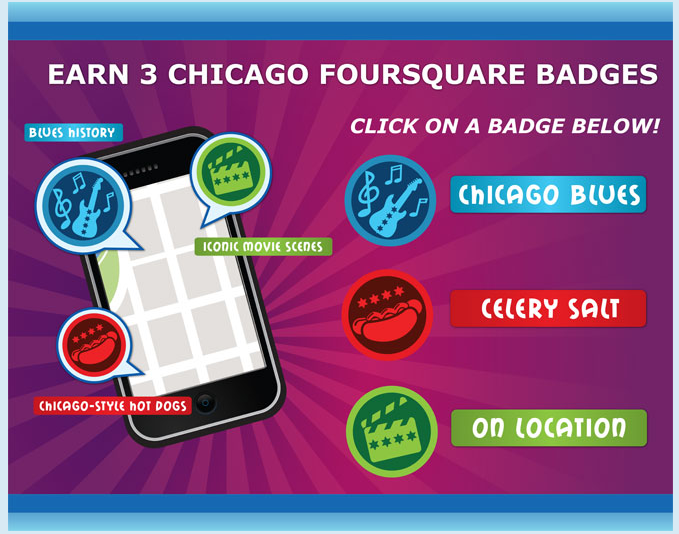 Mobile Apps
With more Smartphone users wanting travel-related apps, it is a good opportunity for tourism boards to start thinking of how they can value add people on the go. Well, Tourism Vancouver is already doing it! It has launched an interactive tourist guide with integrated street navigation of Vancouver and Whistler. Check it out.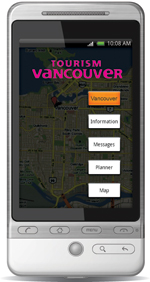 Being on Social Media Comes With Risks
Word of mouth is a powerful thing, and it has been made even more powerful by the Internet and social media. While writing the post, I visited the "Visit Japan 2010" Facebook page again. To my surprise, users are posting videos and pictures on its wall, asking Japan to stop killing whales and dolphins. Some are asking people to boycott Japan until  she addresses this issue. With such an awesome Facebook page, it is a pity that something like that has happened. Japan National Tourism Organization has deleted all the negative posts, but can it keep doing this? Maybe this would help.
Just because social media comes with risks does not mean we should avoid it. That's what a fool would do. All we need to do is prepare for social media disasters and unpleasant situations in general. Handle it well and reap the vast benefits of social media!
Other Business Resource:
1. 4 Important Social Media B2B Marketing Lessons

2. How A Restaurant Uses Foursquare To Gather 161 Users
3. Brewerkz Singapore: How It Uses Social Media
4. 5 Ways To Leverage Foursquare For Business
5. 5 Social Media Marketing Case Studies
–
For more marketing and social media news and info, connect with us via Twitter and Facebook.