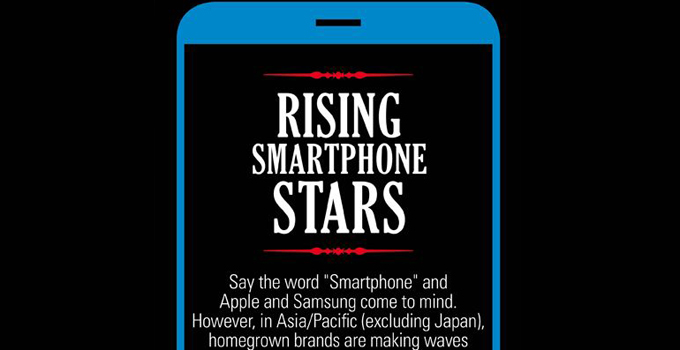 In July, we uncovered the possible reasons why high-end smartphones do not lead in the Southeast Asian market. This fact won't change anytime soon. Apple has already fallen out of the top five in the Asia-Pacific (excluding Japan) region in the second quarter of this year, as shown in IDC's quarterly mobile data.
While IDC's report shows that Samsung still leads the region with 28 million units sold in the second quarter, Chinese brands like Huawei and ZTE are gaining momentum. Apart from them, there is also a rising segment of homegrown brands.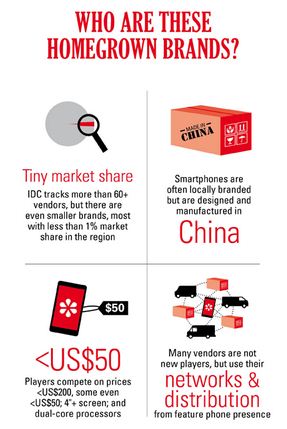 What are homegrown brands? The research firm defines them as those that have small market share and sell phones at around $50 to $200. According to IDC, there are more than 60 vendors are in this segment in APEJ, and when all these vendors' sales are put together in the region, it even surpasses the total sales of Samsung in the area with 46 million units sold.
So why are people opting for homegrown brands? Price point is a huge factor. Melissa Chau, IDC AP's client devices team senior research manager says homegrown brands are becoming competitive with their low prices and hardware specs. She adds:
We are now hitting a place where there are smartphones for every price point, where the masses will benefit from the slew of players bringing in more options.
Philippine market in focus
Earlier this year, GfK's data showed the Philippines is considered the fastest growing market in Southeast Asia in terms of smartphone adoption rate (146 percent over 12 months).
Like other markets in APEJ, homegrown brands are also present in the country. As IDC reports, MyPhone and Cherry Mobile are the homegrown brands leading the market today. Just last year, MyPhone announced its entrance in the low-cost smartphone segment where it launched eight Android-powered smartphones. Today, it continues to push its brand as it partners with telcos to have MyPhone devices offered into postpaid plans at only Php 450 ($10) a month.
Cherry Mobile has this same presence in the market, now with around 10 Android-powered devices in the market. Since last year, it has launched a number of smartphones with both dual-core and quad-core processors, and with screen sizes that range from 3.5 to 5 inches. Likewise, Chinese brands like Huawei, ZTE and Lenovo are increasing their shares in the market today. As such brands offer a wide range of options for the consumers in the Philippines at prices ranging from $50 to $150, it makes most of the Philippine consumers – especially the masses – turn away from more expensive devices such as Apple.
Homegrown brands across Asia-Pacific
IDC also took a close look at emerging markets in APEJ such as India and China. Melissa says "this is the first quarter that IDC saw both the $50 segment of smartphones gain some traction in China, and while the over four-inch screen size segment drove most shipments, the five- to six-inch segment saw its first gain in both China and India."
As we've seen in previous months, Xiaomi continues to grow and is now a $10-billion company. Apart from Xiaomi, IDC also reports Coolpad and K-Touch as some of the brands to watch out for in China. But Samsung and Lenovo lead the way in China for now.
And while Samsung also dominates in India, Micromax is one of the smartphone brands that can potentially grow to be huge in the country.
It's a trend that's going on across the region. We also have Smartfren in Indonesia, Ninetology and S-CSL in Malaysia, Q-Star and Mobiistar in Vietnam, and i-Mobile in Thailand. IDC predicts that from 400 million smartphone units shipped this year, the number will balloon to 749 million units in 2017. With this smartphone demand in the region, will Apple eventually lower its price points to gain users? And how can Samsung fight back against homegrown challengers popping up in each market? Or will APEJ be a region of prospering homegrown brands?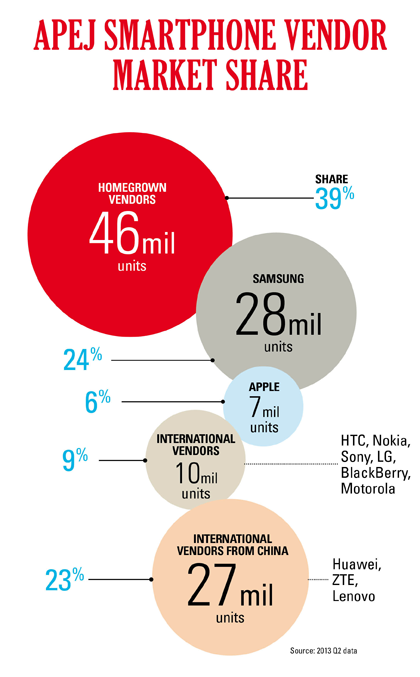 (Editing by Paul Bischoff and Steven Millward)