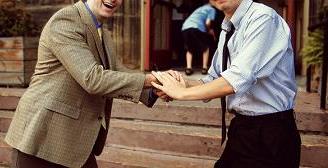 Seed-funded startups often believe in the fallacy of quickly ramping up their hiring to scale the company.
This thinking is prevalent because the investor expects you to grow the company with a business model that is expected to work right away. In all honesty, startups at the seed stage have not figured out how to do that yet.
In the book "The Startup Owner's Manual" by Steve Blank & Bob Dorf, a startup is defined as a temporary organization in search of a scalable, repeatable, profitable business model. Even if you have raised money to assemble a team and build a product, you should not go on a spending binge with the hope that the product will bring you customers.
The typical mentality is to "hire fast, fire fast". But having learnt from my past experiences, I now prefer to hire slow and fire fast.
Another common concept among startups is that you need to edit or pivot the product to help the business grow. Yet entrepreneurs forget that they also need to edit the team.
What do I mean by that? As the company grows from a startup to a large corporation, entrepreneurs will have to make the painful decision of evolving the team. Some members of your team might be super stars when you are small but when you grow, they fail to scale with the company.
To avoid that scenario and risk messing up a friendship by hiring the wrong person, get rid of the pre-conceived notion that you should hire fast to scale.
Remember these rules-of-thumb when you consider a hire:
1. Don't hire fast because you need to scale fast. If you hire the wrong person, you will not scale and instead send your startup crashing down. You should hire slowly and take your time to decide why you should hire the person.
2. Don't hire fast because the person agrees with you and seemed to tick all the right boxes. It's likely that you'd miss out the parts where this person cannot align with you.
3. Don't hire fast just because the person was from a top-notched company and seems and to have the experience that you might think that will work for your startup. Here's a good note from Steven Goh of Mig33 on why he does not want to hire out of MNCs or professional management. In most cases, the person might have chalked up the CV to create a mirage that makes him or her look correct on your radar screen. Ben Horowitz has some advice on how to hire old people to help you build to the next stage.
4. Don't hire fast because you are under pressure to scale up the company. Hasty hiring will increase your burn rate so quickly that you might collapse and die without realizing it.
5. Don't hire fast because your competitors are gaining on you. It's not about ignoring competition, but making sure that you are taking the company in the direction that the entire team wants to go. It's more about looking after the company's vision, culture and purpose.
6. Don't hire fast because everyone wants this guy and you feel pressured to pay an arm and a leg for it. You should only hire this person because his or her skill set matches what you need to build or improve the function or system which you have created. Give fair compensation and don't be dictated by terms which you are being forced to accept.
So when you receive seed funding, don't go on a spending binge for the wrong reasons. Instead of hiring immediately, first figure out your system from sales to business development. Only bring in a sales person if and only if your founding team can do sales and gain 10x revenue with a system built up from scratch. Till date, I have not seen any sales or business person who can really deliver in the Southeast Asia market.
For every person you want to hire for a role, do a 10x first on that particular function before you delegate it to the next person because by then you have a repeatable system that works.
There are always exceptions to the rule. Only hire fast if you have an outstanding working relationship with this person in previous stints such that you know both his or her strengths and weaknesses.
In all other cases, please take your time.
Author's Note:
The original article first appeared on the author's blog. The author has edited and extended the article to incorporate more detailed discussions about hiring and included some advice from notable entrepreneurs and venture capitalists.
Photo: Banjo Brown