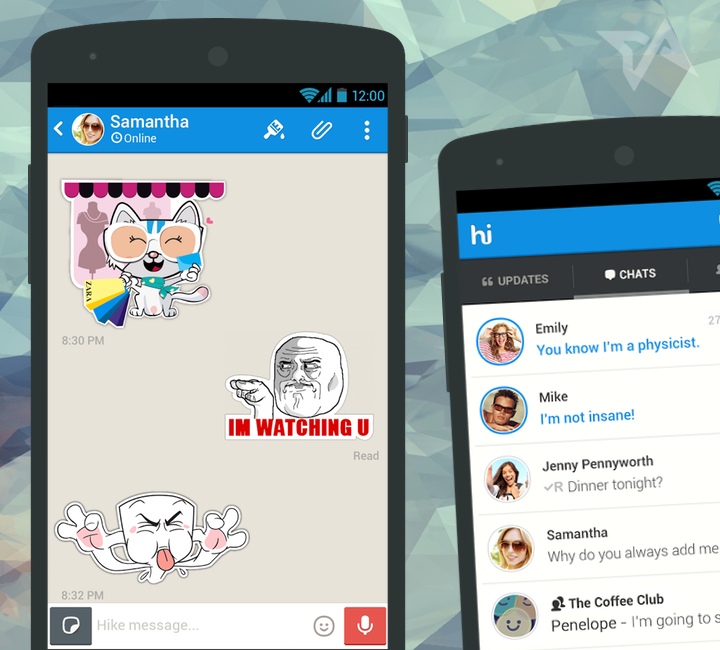 There's even more focus on messaging apps this week after Facebook's buy-up of WhatsApp. The acquisition has also highlighted the many strong alternatives that there are to WhatsApp, especially across Asia, such as Line, Viber, KakaoTalk, and WeChat, who collectively have over a billion registered users.
Some Asian nations have homegrown challengers as well. In India there's Hike app. It launched in September 2012. Kavin Mittal, from the Bharti Softbank (BSB) incubator that runs Hike, tells us that Hike has now grown to 15 million registered users. Mittal says that number has grown by a factor of three in the past nine months.
Right now, 90 percent of Hike's users are in India, and about 80 percent of them are under 25.
While 15 million is a small number (especially as it refers to registered, not active, users) relative to the hundreds of millions who've signed up to rival messaging apps, it still puts Hike in fairly good stead in India. In a country of patchy mobile web connectivity, Hike's speciality is that it integrates with SMS when people are offline. And while Hike remains as minimal and ad-free as WhatsApp, it incorporates a few more fun elements than the Facebook-owned messaging app, such as large sticker-style emoticons.
For a sense of scale, WhatsApp has over 30 million active users in India at the moment. But WhatsApp, for whom India is one of its best Asian markets, is growing at the kind of pace – about five million new active users per month in India – that no startup app can possibly keep pace.
Hike has apps for iOS, Android, BlackBerry (old), and Nokia S40 and S60.
(Editing by Josh Horwitz)