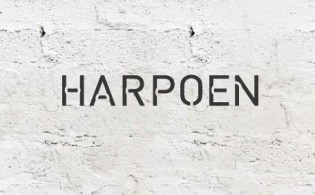 Location-based messaging platform Harpoen just launched few weeks ago. Although it is currently only available in Jakarta and only on iOS, Harpoen really excites me as it is a fresh startup and not a me-too product. It was 100 percent brain-stormed, coded, designed, marketed, and was launched from the founders' dining room table in Kuningan, South Jakarta. We talked to John Patrick, the CEO of Harpoen, to learn more about the app.
1. Can you explain to our readers, who you are and what made you come to Indonesia?
We are four co-founders: two Indonesians and two foreigners. Obviously, I am one of the foreigners, but "foreign" needs to be contextualized because I have spent my entire post-university adult life – more than seven years now – in Indonesia. I originally came to Indonesia when I was 23 years old with a volunteer program affiliated with Stanford University. I then worked with some great entrepreneurs before joining a big private equity firm in Jakarta. Our other "foreign" co-founder and developer, Ty Kroll, has also spent many years in Indonesia and loves Jakarta. He's a brilliant and super creative award-winning developer. Our Indonesian co-founders, Yudha Kartohadiprodjo and Agatha Simanjuntak-Ellis (my wife) would also chuckle at the question. Yudha comes from a very deep digital and print media background, and Agatha comes from an editorial, communications and entrepreneurial background. So we didn't really "come" to Indonesia. We've been here all along.
2. What is Harpoen?
Harpoen is a location-based messaging platform; communication on the basis of where you are, rather than merely who you are. We think this is an important distinction, and we are one of the first companies to really do this. Harpoen is a bit "anti-social" in the sense that when you leave a message, anyone can view or comment on it, and vice-versa – the only catch is that you must be in the same general location. It's not instantaneous and it's not a broadcast to the whole world; it's more elegant and private.
There is a bit of nuance to all of this, and it has a lot to do with the accuracy of GPS as well as introducing an intuitive and simple way to manage a lot of information across always-changing locations. The launch version of Harpoen was fairly "light" in terms of tools to help users instantly connect with the information and other users they want to connect with, but we are working on some of these features now, and they will be released very soon.
3. Where does the name Harpoen come from?
Harpoen is an old spelling of a harpoon – a spear used to hunt whales. It is a very direct act to throw a harpoon. To "harp" about something also means to talk a lot about it. Like, "that guy is always harping on about The Beatles" or whatever. We wanted a name that was about directness and action, and besides, we like the way it sounds too.
4. You have launched only on iOS so far, quite a bold move since there are only a few iPhone users in Indonesia.
We experimented for a few months at the start with Blackberry. Then we had this epiphany when we looked at Xcode as well as the Android SDK. We feel that iPhone's market share is going to grow quickly in Indonesia. So the decision to go iPhone was based on that and by the simple fact that all iPhone screen sizes are the same. Plus, the iPhone is a truly beautiful device. If someone had told you ten years ago that there would be a phone this powerful, with all these applications, and that it only had one button… They'd be like: "no way." But that's the point. It's always "no way" until it becomes that way.
5. Will you still launch on other platforms?
Absolutely. We are looking forward to Android development, and that opens up a lot of new and exciting possibilities for our users. We need to study Windows Phone and understand that side of the market a little more as well.
6. How are you going to make money from this?
I'll defer to Paul Graham's writings, where he advises that you become useful first and make money second. If and when Harpoen becomes useful, there are a lot of possibilities in terms of enterprise and premium services, location-based analytics, and so-forth. We have a closed-beta architecture for most of this already, but are now totally focused on making our platform useful, relevant, exciting, and cool for our growing numbers of users.
7. Are you bootstrapped or have you raised funding from any investor?
We are 100 percent bootstrapped. It's just us sitting around our dining room table. Access to capital is important, but so is selecting the right capital. There are many ways to skin this cat. We're going to do what is best for the platform and for our users.