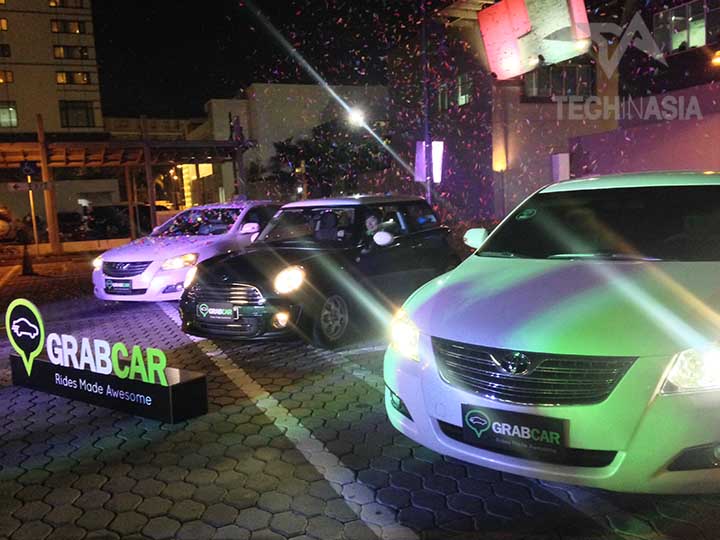 The new limo service from Malaysia-based startup GrabTaxi looks set to expand quickly in Asia. Only a week after GrabCar first launched in Malaysia, the service is now available in Manila, the capital of the Philippines.
The new service goes head-to-head with US-based Uber. Uber launched in Manila in February.
Just like Uber, passengers taking GrabCar will be riding in vehicles that are better than a taxi, with a chauffeur taking care of you. GrabCar uses Hyundai Sonata and Toyota Camry models, so it's on a par with Uber's wheels in the Philippines. In some fortunate cases, GrabCar passengers can chance up on a fun Mini Cooper.
A boost from cash payments
GrabCar rides accept cash for payments. This can be an advantage for the startup over Uber, which currently offers credit card-only payments in the Philippines.
GrabCar's metrics for pricing – such as the base fare and per kilometer or per minute rates – are not revealed. However, for the passengers, an estimated cost will show up on the app upon designating the pick-up and drop-off points.
See: 10 taxi apps you can use across Asia

To date, GrabCar has more than 10 cars running around Metro Manila. This number will increase over time based on the demand, according to GrabTaxi Philippines co-founder Brian Cu. To ensure the company's compliance with Philippine transportation laws, Cu explained to Tech in Asia that GrabCar only works with rent-a-car fleets with licenses.
GrabTaxi CEO Anthony Tan states that the demand it saw for GrabTaxi in the Philippines pushed forward the launch of this extended service. He reveals that the GrabTaxi app now has an average of 250,000 monthly active users across 14 cities in Asia.
GrabCar is accessible from within the GrabTaxi apps.