Indonesia is a big mobile market, especially for games. The country has 41 million smartphone users as well as six million tablet owners in 2013. Furthermore, it is estimated that 30 million (almost half) of Indonesia's internet users are teenagers. They'd definitely love to find more new games to play from time to time.
Worry not because there are a lot of top Indonesian mobile game developers to help you kill some time. Here are eight of them (sorted in alphabetical order):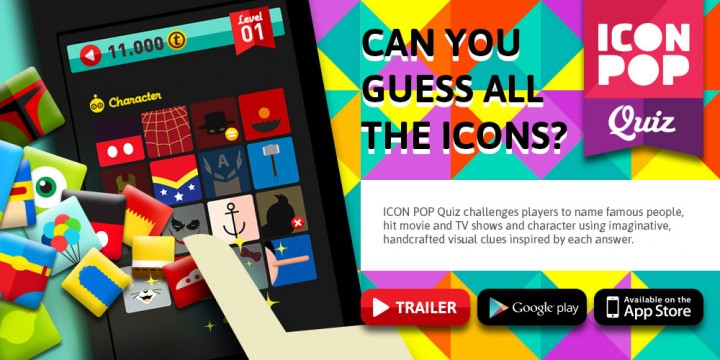 Alegrium has consistently created great-looking games which have been played by more than 15 million users across the world. Founded in 2011, the Jakarta-based startup now has nine iOS games and three Android games for you to download, including the famous Icon Pop series with titles like Icon Pop Quiz, Icon Pop Brand, and Icon Pop Song.
Game we recommend: Any game in the Icon Pop series! You can start with Icon Pop Quiz (iOS, Android, free)
(See: Indonesian game dev gets unexpected props from Korean atar PSY)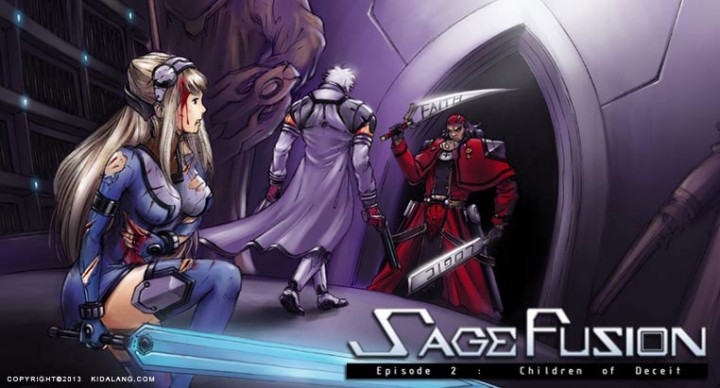 These Bandung-based "puppet masters" want to showcase their storytelling prowess using games. The startup has released two titles for the same series: Sage Fusion and Sage Fusion 2. Both are RPGs which put an emphasis on a gripping sci-fi story plots.
Kidalang won a hefty US$200,000 from the Tizen App Challenge, which recognized Sage Fusion 2 as the grand prize winner in the RPG category.
Game we recommend: Sage Fusion 2 (iOS, BlackBerry 10, Mac, US$2.99)

Besides developing iOS and Android games, Medan-based Maximize Games also builds games for PCs (with Big Fish Games as publisher). The team's mobile games mostly revolve around the puzzle and education genre.
Game we recommend: Push the Box (iOS, Android, free version)

Established in 2005, Bandung-based Menara Games was one of Indonesia's earliest mobile game developers. The team has created numerous mobile and PC titles which have consistently reached the top gaming charts for casual and RPG categories. Its Ninja Fishing mobile game has garnered over 15 million users worldwide.
Game we recommend: Ninja Fishing (iOS, Android, free)

Bandung-based Own Games is quite different compared to the other mobile game developers here as they mostly develop for Nokia Asha and Windows Phone platforms. The team has so far developed 10 games, totalling over 3.9 million downloads. Own Games' Eyes on Dragon is one of the first Indonesian games on Nokia's Android phone, the Nokia X. Be sure to spot Own Games' lovely yellow mascot, Tako, in its titles.
Game we recommend: Eyes on Dragon (Windows Phone 8, Nokia X, free)
(See: Here are first 3 Indonesian games on Nokia's Android phones)

This Bandung-based mobile game developer is taking on iOS, Android, Windows Phone, and Nokia Asha. One of Tinker Games' most ambitious projects is its 400MB horizontal shoot 'em up adventure game for iOS called Inheritage. The game includes quite a lot of Indonesian cultural factoids, and it has good artwork too.
Game we recommend: Inheritage (iOS, lite version and full version)

Founded back in 2007, Toge Productions started as a Flash-based game developer, with titles like Infectonator: World Dominator and Planetary Conflict racking up over 159 million users all around the world and winning some awards. The Jakarta-based team then went on to develop mobile games for its pixelated zombie-themed Infectonator series.
Game we recommend: Infectonator (iOS, Android, free)
(See: Indonesia's Toge Productions Wants to Grow Like a Bean Sprout)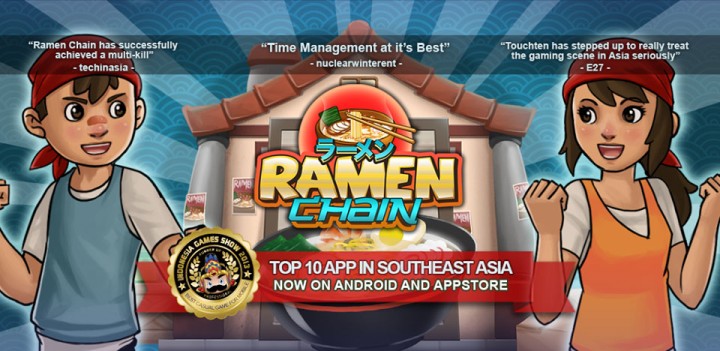 Jakarta-based Touchten Games is the only startup in this list to raise a series B financing round. Besides creating international hit games like Train Legend, Ramen Chain, and Infinite Sky, the game studio is developing its own publishing platform.
Game we recommend: Ramen Chain (iOS, Android, free)
(See: 3 reasons why CyberAgent Ventures invested in Touchten)
---
Indonesia definitely still has a lot more mobile game developers that you should keep a look out for. What local mobile game developers you think should be mentioned here? Give your comments below!
---
This article is made in collaboration with our colleagues at Games in Asia ID.