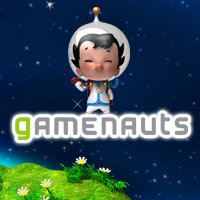 Silicon Valley-based game development studio, Gamenauts, is announcing today that it will be partnering with a number of independent mobile game developers from the Asia region. The company has previously worked with Indonesia's Menara Games on Ninja Fishing, a popular title reminiscent of Fruit Ninja which reached number seven on the US paid app charts for iOS [1]. You can check out a video demo of that game below.
Gamenauts plans to publish games from a number of Asian developers in the new year, including the afore-mentioned Menara games, as well as another Indonesian developer Artlogic Games. They also plan to publish titles from Malaysian developers Nerdook Productions and Kurechii Studios.
Gamenauts says that it will provide funding, as well as support during development, marketing, and monetization. The company's CEO Stanley Adrianus added:
It is our goal to help independent Asian developers have their games discovered and successfully received in the western market. […] We are thrilled to be working with such talented developers, and we anticipate 2013 to be a great year with these publishing partnerships.
I was curious to hear how these india Asian developers ended up on the radar of a Silicon Valley-based game developer like Gamenauts. Stanley explained to me that he was actually born in Indonesia, growing up in Singapore before moving to the US. But he had many contacts in the gaming industry in Southeast Asia, including their partner Menara Games.
It will be interesting to see what comes of these partnerships, and if we can see these developers have an experience similar to that of Menara Games in working with Gamenauts.
---
It also reached number four in the UK and Canada, and number six in Australia. Since then, then game has switched to a freemium model, and has received 10 million downloads.  ↩