FreeCharge, one of India's hottest startups, has just acquired Preburn, a Bangalore-based offline app distribution network which has been in stealth mode. This is the second acquisition by Sequoia-backed FreeCharge, which allows users to recharge their prepaid mobile phones, direct-to-home satellite television connections, or data cards instantly, and rewards them with discount coupons.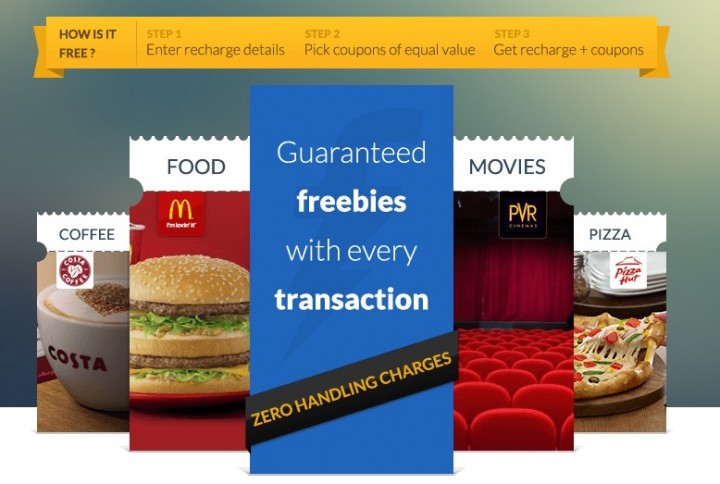 Like its acquisition of social wish-list Wishberg in July 2013, this too is an acquihire – acquisition of a startup where the acquirer is not interested in the startup's product, technology or user base, but only in its employees.
Alok Goel, CEO of FreeCharge, told Tech in Asia via email:
This is in line with our last acquisition of Wishberg. We have invested in bringing great minds on board with Preburn which is a team of five IITians (alumni of Indian Institute of Technology). The technology and innovative approach of Preburn would not be possible without their outstanding team. We're hoping to get good ideas out of the garage and into the market, where they belong.
Preburn, founded by Mohit Mittal, Manikanta Nikhil, and Vijaysimha Reddy, helps new smartphone users optimize their devices with useful apps. For this, it has tied up with over 150 mobile retail stores across four Indian cities: Delhi, Mumbai, Bangalore, and Hyderabad. Preburn gives users about 10 apps for free, and helps them figure out how to use those most relevant for them. App publishers use Preburn to quickly grow their user base.
According to IDC, 44 million new smartphones were shipped in India in 2013. Thanks to budget smartphones flooding the market, 2014 first quarter smartphone shipments in India grew 186 percent year-on-year, faster than any other country in Asia.
"There is huge opportunity to efficiently onboard these new users to the world of mobile internet. And this is where Preburn aspires to disrupt. Freecharge's resources and expertise would give them speed of execution and help serve a wider user base across the country," Goel says.
Mohit Mittal, cofounder of Preburn, adds: "We are pivoting currently. As millions of Indians are buying their first smartphones and coming online, our earlier business model won't be the best to match that scale."
The new product will roll out in a month, they say.
See: Get ready for India's smartphone explosion (INFOGRAPHIC)