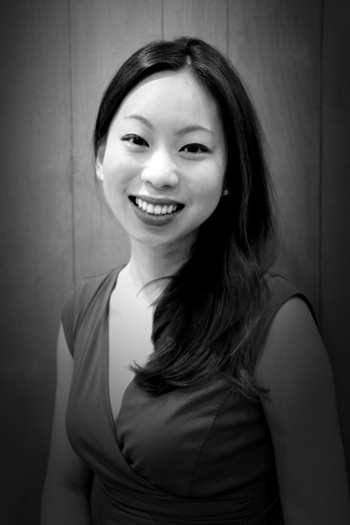 When American-born Chinese Ying-Ying Lu was brought on as a co-founder for a new startup, she wasn't sure what she was getting into. Enticed by the adventure and the chance to make a difference, Lu jumped headfirst into entrepreneurship, giving up an opportunity to work a corporate job in New York City.
"I think a lot of people who have never been an entrepreneur before overlook the costs, psychologically," Lu says.
Lu joined up with two other co-founders to build Weipin, an online marketplace for homeowners in China to find and hire live-in ayi – a colloquial term for maids. She was most interested in the social enterprise aspect of the business and the chance to help underprivileged Chinese women find good work. "No one is working on the problems of 99 percent of the world," she explains.
Weipin has placed hundreds of women in homes where they cook, clean, look after kids, and perform other household duties. The company works with local agencies that act as middlemen between maids and the homeowners who ultimately hire them. Each woman is set up with a sort of resume page that includes a one-minute introduction video. Lu says the site sees about six to eight placements every day.
But her enthusiasm gradually waned as reality set in. The three co-founders – two women and one man – had different visions for Weipin. Eventually, the other female founder left the company, leaving only Lu and her male colleague.
A clash of co-founders
At the beginning, they received offers to conduct offline training sessions in poor areas outside Beijing with women who just graduated from training school. They taught the ayis how to handle conflicts with families, their rights as caretakers, and how to interact with children. Furthermore, Weipin showed the women how to use their app and website, which created a community for caretakers to connect. The company made some extra cash on the side, and Lu felt she was making an impact, albeit a small one.
While Lu wanted to continue these offline workshops, her co-founder was adamant about shifting focus exclusively to the online element of the business. And because he had poured his own personal savings into the project, his decision was ultimately final. But that wasn't the only reason Lu felt the business was out of her hands.
"Not a lot of women know tech," Lu says, "Being female cancorrelate with being the non-technical founder, which in this world puts you at a disadvantage."
Lu soon found that despite her business focusing on a largely female market, tech startups are still largely men's territory. "It's just a lonely process. The people I thought I could talk to professionally are all men."
She says even in professional environments, men often subconsciously perceive women as wives, mistresses, or daughters. As a woman in her mid-twenties pitching to venture capitalists and angels usually in their 30s or 40s, she usually ended up in the daughter role. One of her advisors even suggested she act as the company CEO during meetings with potential investors to "use her feminine charm." The advisor guaranteed the approach would get the team funding in two weeks, but Lu declined the advice.
While gender roles put women at a disadvantage, Lu explains there are a few perks. "It's easier to ask for help and more socially acceptable to ask for help," she says, explaining that being female makes it easier to get mentors.
"It changes the whole way you think about life"
A year after she came on board, however, Lu decided to leave the company. She has just returned to the US, citing the difficulties with "team alignment."
"I think it cannot succeed in its current form, but could have succeeded in a more offline-heavy form."
Lu's vision of Weipin was as a social enterprise, not necessarily a for-profit business. "In the Chinese environment, it hurts to call yourself social. You can't raise funding," she says. When asked if women have a greater tendency to focus on social enterprise and if more female investors would benefit such startups, Lu seemed unsure.
Although disappointed, she says helping women find jobs in that way – faster, in better locations, and with better-matched families – was worth the drama. She says she wants to stay in the tech and startup ecosystem, though not necessarily as a CEO or founder. She prefers playing the support role, but won't regret having stepped into an executive position.
"I think people should do startups. It changes the whole way you think about life," she says. "I realized that everything I want, I have to create, and I have the power to do that."
See more interviews in our Female Entrepreneurship series: