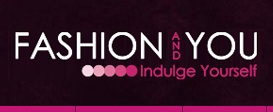 I have been hearing a lot about Fashionandyou.com from some of my friends in India. It is one of the most socially savvy e-commerce sites in the country.
Today, we have heard direct from the luxury fashion e-commerce company that Smile Group Venture and Goldsquare Sales India (the owner of Fashionandyou.com) have raised US$40 million, led by Norwest Venture Partners and also participated in by Intel Capital, Sequoia Capital India, and Nokia Growth Partners.
Sequoia Capital India previously invested $8 million in Goldsquare in 2010.
Fashionandyou currently has 2.7 million members and growing. With $40 million in the bag, the self-styled "shopping club" is looking for ways to expand to offer more product categories – and to other countries. And acquiring smaller e-commerce sites was hinted at as a possible way moving forward.
That sure sounds familiar, as it adopts the same strategy as Homeshop18 and Flipkart — I mean, how else can it expand?
Unfortunately, the company remains tight-lipped when asked about its expansion and acquisition strategy.
---
Social Shopping
---
For Fashionandyou.com, growing its business via social channels has always been the core of the company's strategy. Laksh Arora, a Fashionandyou.com rep, explained to us that since the company was launched in November 2009 it has grown to have the largest Facebook page in India in terms of the luxury retail sector with almost 0.9 million members.
"We were the first company in India to offer a real-time customer care platform to our members on both Facebook and Twitter," she says.
Oh… and not forgetting that Laksh also states that Fashionandyou is the first Indian brand to be on Google Plus. That I wouldn't be too sure of, since we have received several pitches from India who told us that they were the first.
The e-commerce warfare in India — with Homeshop18 and Flipkart — seems to be getting more fun with Fashionandyou now bagging $40 million. Grab your popcorn and enjoy the battle. And for small e-commerce companies, you could be the lucky (or unfortunate) ones who might get acquired.