"]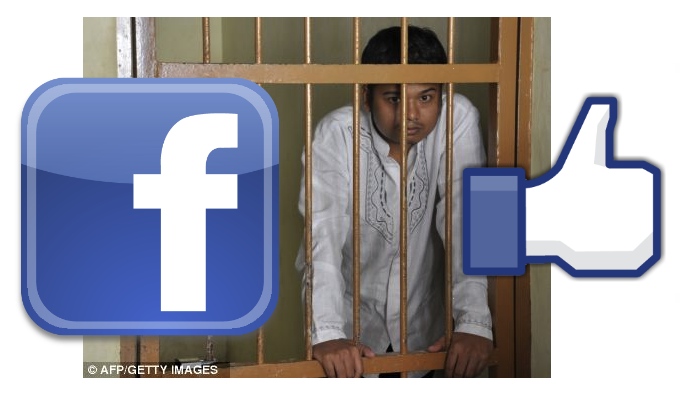 A court in West Sumatra, Indonesia, recently sentenced 30-year-old Alexander Aan to two and a half years in prison and a fine of $10,600 for his atheist-sounding status on Facebook. What did he write? "God does not exist" – that was all. It also caused a mob to descend on his workplace and beat him, prior to his arrest. Now online and offline support is growing for Alexander, both in Indonesia and around the globe.
Support has come from the likes of Amnesty International, US-based Atheist Alliance International, and the Council of ex-Muslims of Britain, rallying to Aan's defence. On June 18, a group called Center for Inquiry held a protest outside the Indonesian Embassy in Washington D.C. calling for Aan's release. There are also groups on Facebook such as "Support Alexander Aan" which has 1,690 likes at the time of writing, and also this Indonesian-language Facebook page that supports free speech from religious extremism.
Human Rights lawyer Todung Mulya Lubis said to Jakarta Post on this issue,
Religion and faith are personal issues. There shouldn't be any law that regulates what we believe in. Our constitution recognizes our freedom of religion and our rights to express our opinion. His [Aan's] rights must be protected even if he stated that he was an atheist.
Alexander's is not the first religious controversy over a Facebook post in Indonesia. Back in 2010, Ibnu Rachal Farhansyah posted on Facebook something likening Nyepi, the Hindu Day of Silence, to feces. There was uproar over this incident as well, but no charges were pressed at that time. I think what Ibnu did was worse than Alexander if you ask me – but it's hard to draw lines on such subjective issues as belief and religion.
Rest assured, religious harmony is still there in Indonesia, which has a mix of six acknowledged religions such as Islam and Christianity. Religious intolerance on the other hand, is on rise, I'm afraid, as you might recall the Lady Gaga incident last month as one of the prime examples.
It's awesome for us to post whatever we feel and believe on the internet – well, it's supposed to be legal last time I checked – but let's err on the side of caution the next time we want to post something that might sound offensive to some groups the next time you're in Indonesia.
[Image adapted from one by AFP, via Dailymail.co.uk]