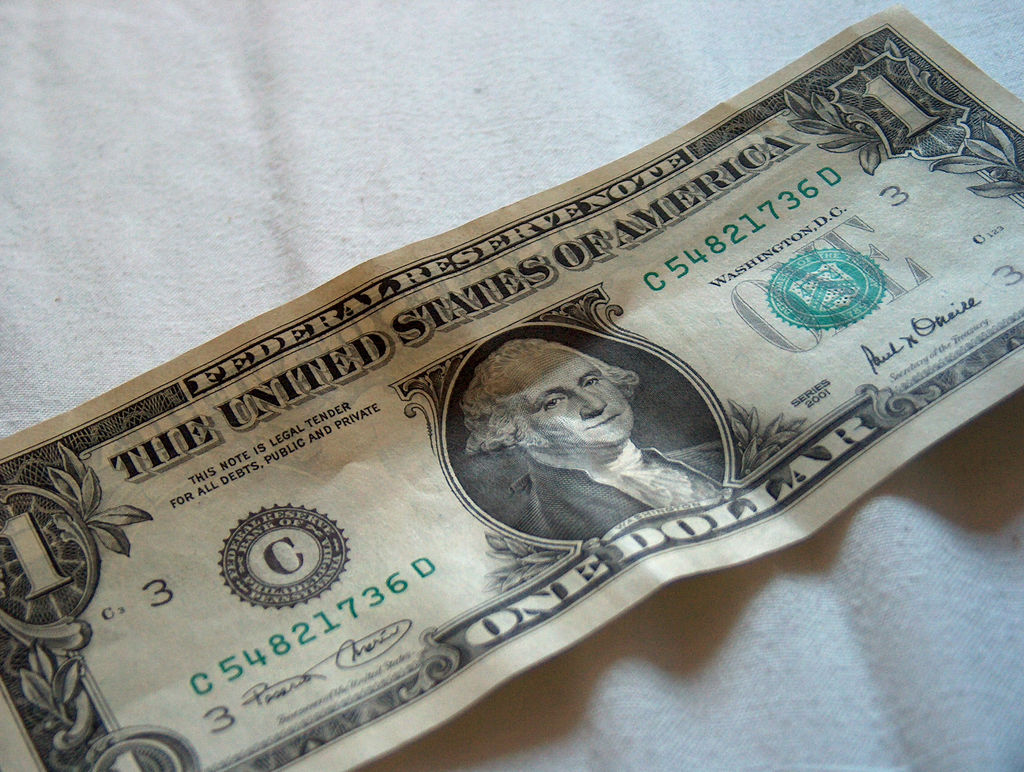 The newest Q2 2014 earnings release from Facebook (NASDAQ:FB) shows yet more strong growth for the social network in Asia. Here are the highlights for the region:
Facebook now has 410 million monthly active users (MAUs) in Asia (up from 339 million in Q2 2013), which is out of a global total of 1.317 billion.
228 million daily active users (DAUs) in Asia (up from 181 million a year ago), which is out of a global total of 829 million.
US$431 million in revenue from Asia (up from US$247 million a year ago), from a grand total of US$2.91 billion.
Here's the chart for growth in MAUs: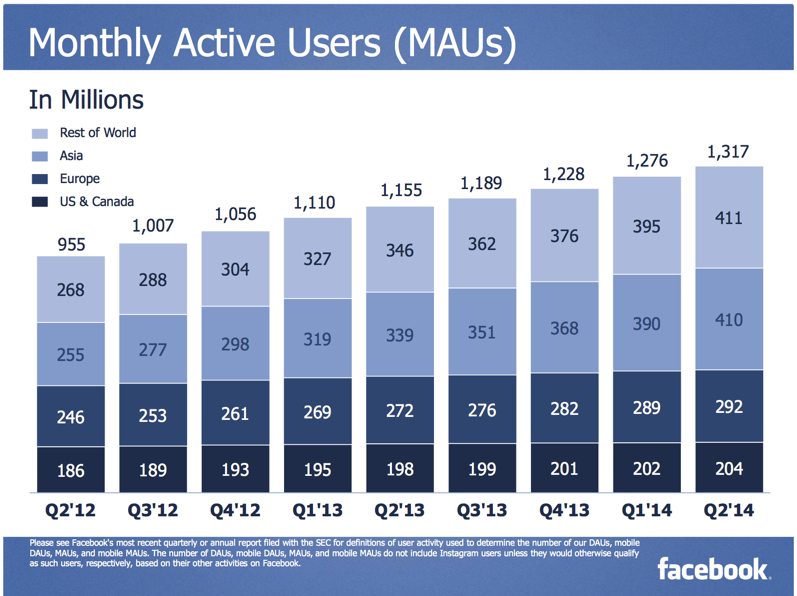 See: Facebook now has 100 million active users in India
Facebook's (rather slow) growth in revenue from Asian users hit a new milestone in Q2 as the average revenue per user (ARPU) crossed the US$1 threshold for the first time. So Facebook now makes an average of US$1.08 from each Asian person who uses it. As you can see in the company's charts (below), its Asian ARPU is still far below what it rakes in from Europeans and North Americans US$2.84 and US$6.44, respectively):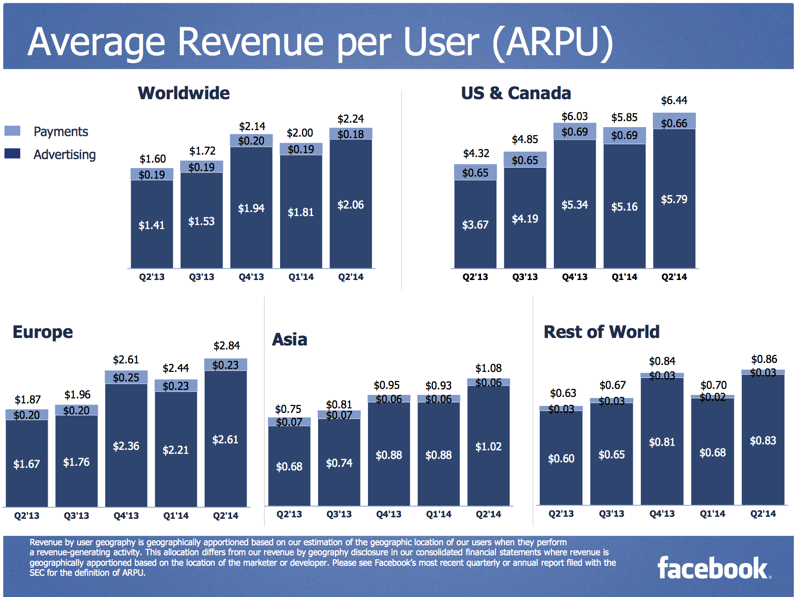 While the new ARPU milestone is a positive, note that the Asian revenues mostly come from advertising rather than payments for games or services.
The full Q2 slideshow is here and the financials are here (PDF files).