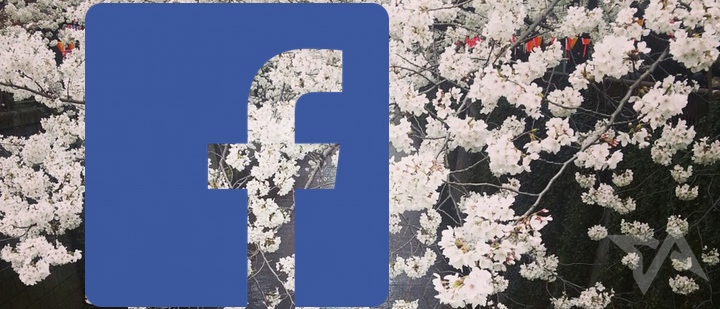 Facebook's newest earnings report reveals that it now has 368 million monthly active users across Asia. Despite strong competition from full-featured messaging apps like Line and WeChat, Facebook displayed steady Asian growth in the figures for Q4 2013. It's up from 298 million monthly active users (MAUs) at the end of 2012.
Here's the graphic for global monthly active users from Facebook's Q4 slideshow: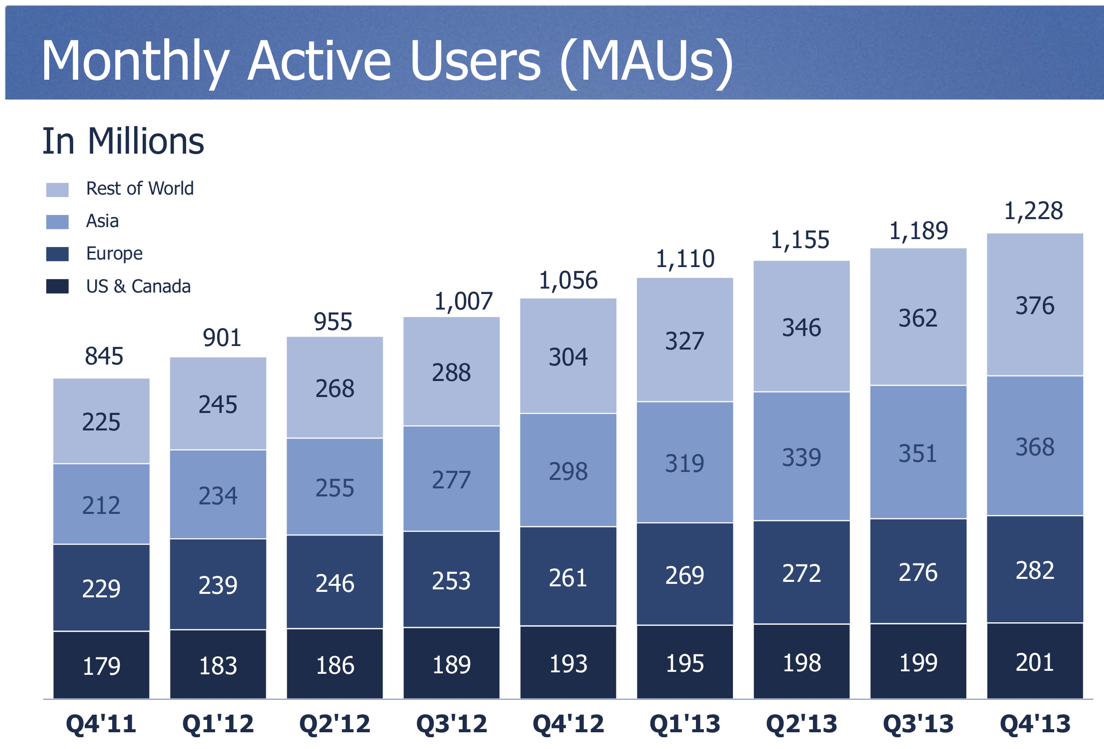 Facebook just crossed 200 million daily active users in Asia at the end of 2013: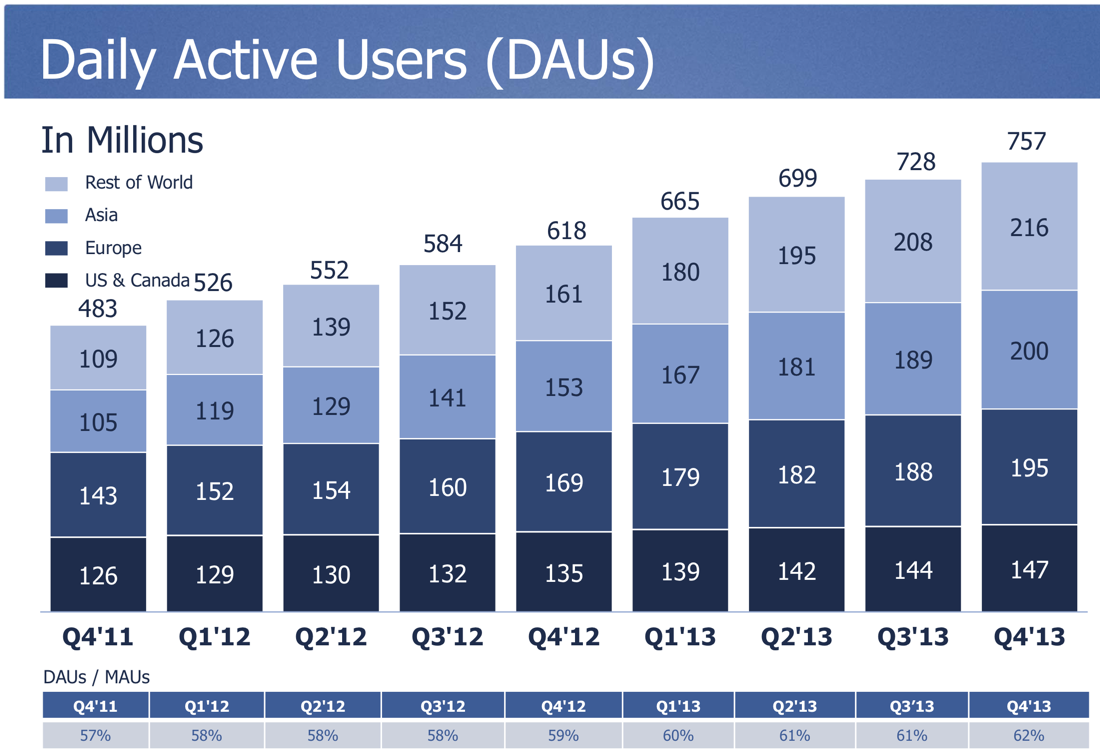 Revenue boost
The social network's revenue from Asia is still slim compared to Europe and North America, but it rose very strongly from Q3 to Q4, shooting up from $278 million to $341 million, which is the biggest leap it has ever seen: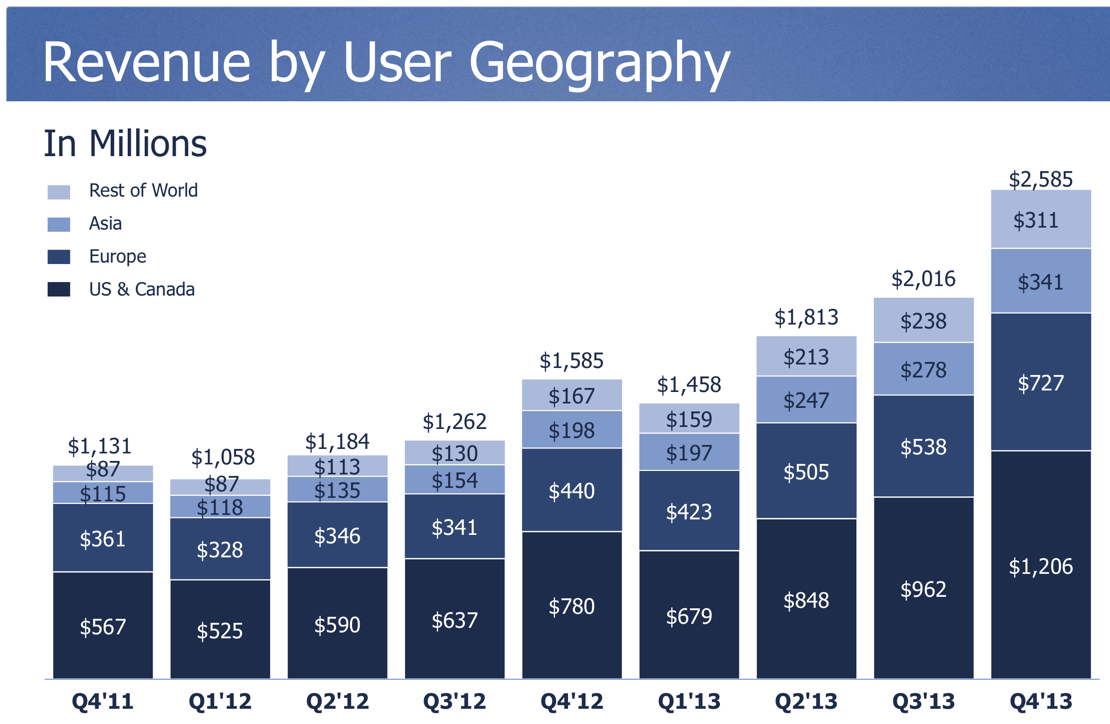 Facebook's average revenue per user (ARPU) in Asia is now $0.95 – that's $0.88 from advertising, and a mere $0.06 from transactions on Facebook. Yes, one penny has gone missing there.
Facebook saw strong growth in ARPU in Q4 around the world. It's largest ARPU is still in North America, where each user generates $6.03.
The full Q4 slideshow is here.
(Editing by Paul Bischoff)