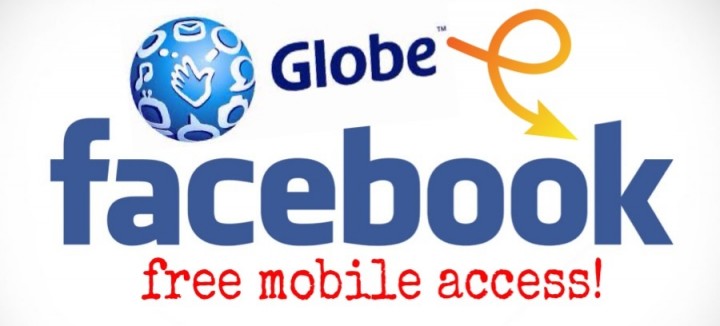 Last year, Philippine telco Globe Telecom launched a free Google search feature for its users. Now it announces another freebie: Globe users can access Facebook sites via mobile for three months without data charges.
This promotion is touted as an early Christmas gift to its 36 million subscribers. According to Globe Telecom President and CEO Ernest Cu, Filipinos always want to be connected to Facebook.
The free-to-use service is available on all smartphone OS's (except Blackberry) and feature phones, regardless if people use the app or a browser. The service will also be rolled out soon for Nokia Xpress and Opera Mini users.
To do away with additional data charges, Facebook and Globe tailor-made this service to provide pop-up notifications upon using Facebook. It notifies the users that they are about to access the free data service.
It also notifies upon clicking links that lead to external websites (which will incur data charges). On top of that, an option to purchase data credits is accessible should a user decide to click an external link. The recommended amount of data will be dependent on the available credits on the user's SIM.
Users can even loan credits should their friend or family member run out. What does it mean to loan data credits? If a user is at a zero-balance, Globe will allow him to use 10MB data for Php 10 ($0.23), which will be deducted the next time he tops up.
This becomes more important in a market like the Philippines, which is dominated by the prepaid segment. Filipinos usually top up on a day-to-day or a weekly basis.
Deal with Zuckerberg
Cu sees that this service will be beneficial as the Facebook now has over over 30 million users in the Philippines.
The telco has directly coordinated with Facebook engineers to make this happen. Facebook vice president of partnerships Chris Daniels says there is still an enormous opportunity to be tapped in the country. He adds that this project is part of Facebook's mission to "make the world more open and connected."
Chris says Facebook is also open to making this possible in other Asian markets that have big Facebook penetration such as Indonesia.
Highlighting the importance of the partnership, Chris flew from Silicon Valley to Manila to join the telco's launch.
Globe senior adviser for consumer business says this project is something they've been working on for quite some time. He adds:
Over the past months, the engineering, business development, and marketing teams at both Globe and Facebook have worked together to plan and design the customer experience from scratch.
Through the free access to Facebook for smartphone and feature phones, Facebook and Globe look to tap the other 65 million people in the Philippines who are not yet online. The service will be rolled out on October 31 until the end of January.
(Editing by Paul Bischoff)