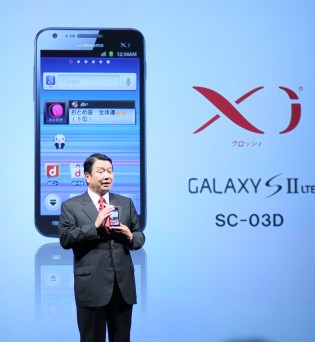 Japan's leading mobile carrier NTT Docomo (NYSE:DCM) announced yesterday that its high speed mobile LTE service, Xi , surpassed the two million subscribers milestone on March 18th.
According to the announcement, the service – which had initially launched back in December of 2010 – reached a million subscribers one year later on December 25th of 2011. Since then user adoption has picked up, surpassing the two million mark just last week. This count includes smartphones, tablets, and data communication devices. I'm starting to see more and more of my friends suddenly saying they have new LTE pocket wifi devices as well
It was only recently that Docomo announced that it's total mobile subscriber count (including 2G, 3G, and LTE) had surpassed the 60 million mark, putting it well ahead of its closest competitors, SoftBank and KDDI's au.