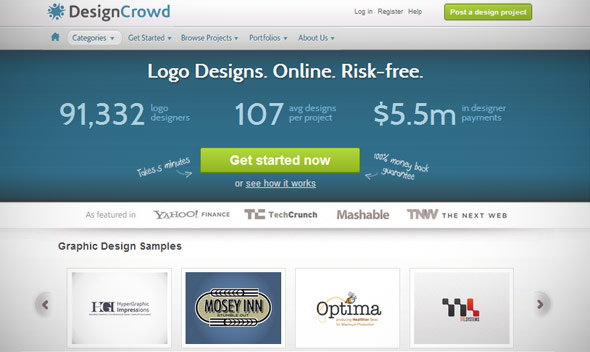 DesignCrowd, a website from Australia that crowdsources design work, has now launched in Singapore, India, and Philippines. This means that companies from these markets can now outsource their work to DesignCrowd.
The website is also seeking designers from the region to come on board. Alec Lynch, CEO and founder of DesignCrowd, cites India and Philippines as "goldmines" for talented designers. The company estimates that as many as one million designers in both countries are willing to come online.
Currently, DesignCrowd lists about 91,000 designers, and half of the top 20 actually hail from the region. India is the fourth largest source of talent for the site, following US, UK, and Australia. Singapore is Asia's largest source of sales.
Following its Asian expansion, DesignCrowd will be seeking a bigger presence in the United States. It'll also explore opportunities in South America and Europe.
The company, founded in 2008, received a USD3M investment from Starfish Ventures in 2011.
Unlike existing freelance websites like elance.com and freelance.com, DesignCrowd lets companies run a contest and then select the winning design. On average, clients get to pick from 107 choices. The site also lets users hire one designer if they really like a person's work.