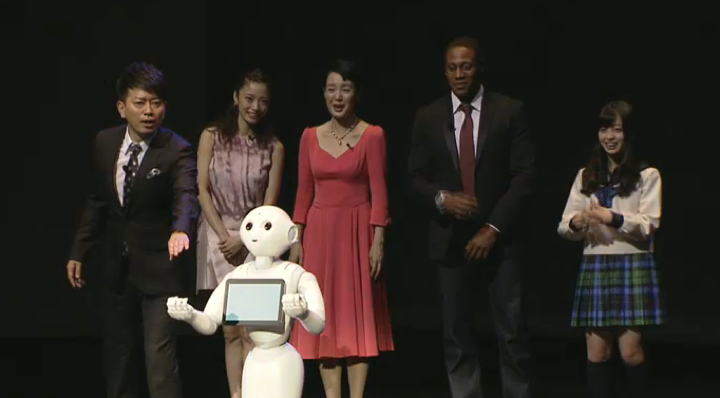 From Gundam to ASIMO, Japan is a country obsessed with robots. More specifically, one might argue that the Japanese are obsessed with modeling robots, if only somewhat, after themselves. So many of the country's robots – from the fictional variety popularized in manga and anime to Sony's bipedal stair stumbler – feature arms, (at least some semblance of) legs, and faces. Another thing they all have in common? Aiding humans in some way shape or form, be it as a companion or a simple conversation partner.
Japanese telco SoftBank's recent unveiling of Pepper, a humanoid robot that will sell to consumers starting next February, may not usher in a Jetson's-style era of automated home helper – but it definitely has people talking about the future of robots in the living room that do more than sweep the floor. Pepper's most striking feature is its ability to read and react to human emotion. But will its ability to converse actually help people – knowing they are talking to, essentially, a US$2,000 toy?
While Pepper's influence on robotics and consumer tech remains to be seen, and the implications for robots as companions are in their infancy, the Japanese have been producing such humanoid robots for years. Below, Tech in Asia has rounded up five examples of humanoid robots designed to interact with people.
Otonaroid and Kodomoroid

Last week, Japan's National Museum of Emerging Science and Innovation (Miraikan) became host to two robotic companions that push the bar when it comes to looking lifelike – but sometimes looking too human ends up being a bit creepy. When Otonaroid (a combination of the Japanese word for "adult" and "android") first appeared on the morning news, one might spot "her" partially exposed neck and think they were looking at a burn victim or the result of some horribly botched plastic surgery. The robot, which resembles a woman in her 30s, will greet visitors at the museum and is said to be able to carry on a general conversation.
Kodomoroid (which combines the Japanese world for "child" with "android") resembles a young girl and can read news and tweets in a multiple languages (even with a male voice, if you fancy). Both robots blink, nod, and have a variety of facial expressions. Visitors can also take control of the robots, prompting them to speak and move their arms – though neither can walk.
Both robots were created by Hiroshi Ishiguro, a humanoid robotics professor at Osaka University.
Telenoid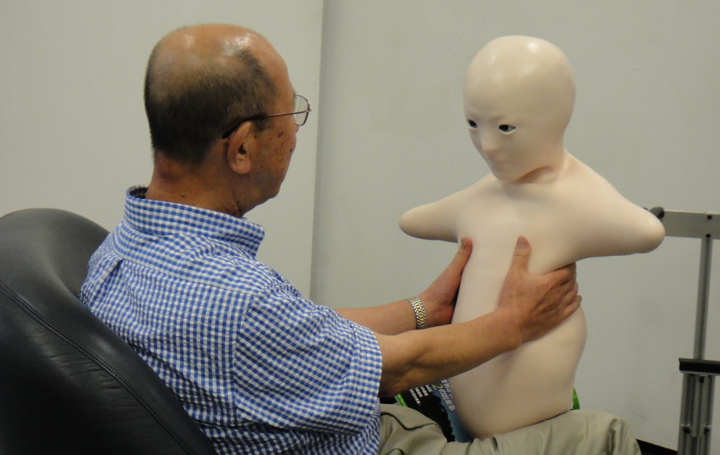 Telenoid is another Ishiguro creation, but takes what the professor calls a "minimalist" approach (see also: underdeveloped fetus, ghost, clione). It was designed to make long-distance communication more "human" than text or video chat by acting as an interactive conduit – but is probably more likely to terrify than comfort.
Using a laptop, Telenoid's control system allows the robot to capture a user's voice, facial expression, and head movements. Ishiguro believes that holding, even hugging the robot makes for a more heartfelt conversation than Skype can offer.
If you're interested in purchasing the strangest looking robot out there, get ready for some sticker shock: the full version of Telenoid retails for about US$30,000, while a basic version sells for US$7,000.
Kirobo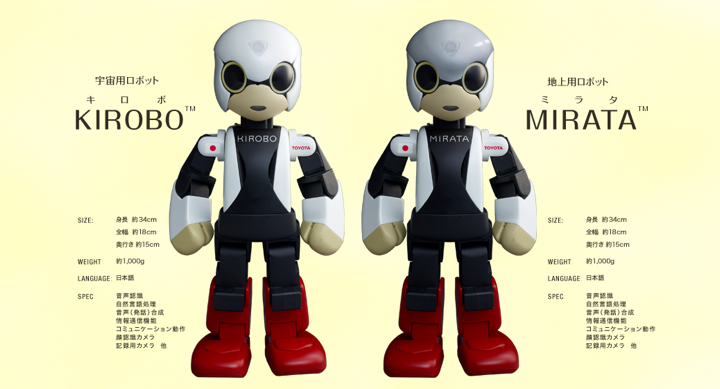 Jointly created by the University of Tokyo, Toyota, Robo Garage, and ad agency Dentsu, Kirobo is a bite-sized robotic spokesperson for Japan's Aerospace Exploration Agency (JAXA). The 34-centimeter-tall humanoid robot, which looks like something from the pages of a Japanese comic book, became the first robot to have a conversation in space.
Last August, Kirobo traveled to the International Space Station to have a zero gravity chat with JAXA astronaut Koichi Wakata. Kirobo can differentiate between different voices and hold a basic conversation – just don't expect too much originality. Its first words in space? "[Today], a robot took one small step toward a brighter future for all."
See: Meet mRobo, the Vietnam-Made Dancing Robot That Wowed CES [VIDEO]
Chapit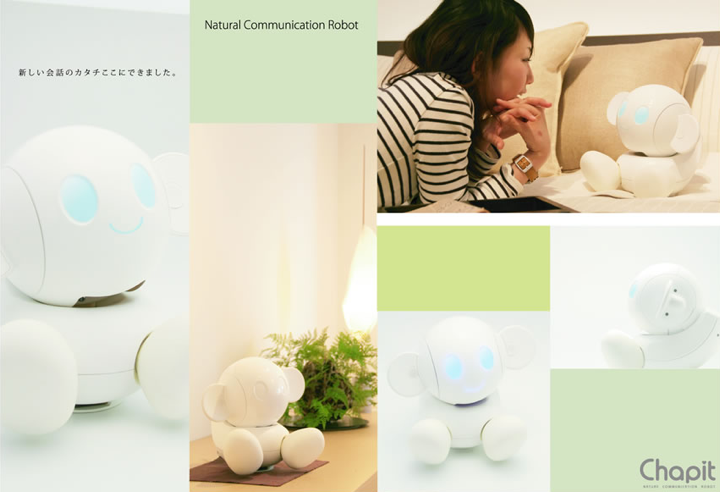 Long before Pepper, Japanese company Raytron has been offering a home automation robot capable of simple conversation called Chapit. Launched in 2007, Chapit lets users to remotely control devices such as televisions and air conditioning units via speech commands. It is pre-loaded with a minimal vocabulary of about 100 words, but can learn as many as 10,000. Perhaps looking more "kawaii monkey" than human, Chapit can also recognize when a man, woman, or child is speaking to it.
Despite being quite primitive when compared to Pepper, Chapit can be yours for about the same price of US$2,000.