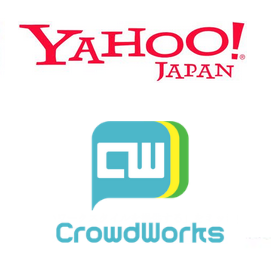 Crowdworks, a Tokyo-based startup providing a crowdsourcing platform that matches engineers and designers with job postings, announced today it has partnered with Yahoo Japan (TYO:4689) to integrate its platform into a service called Yahoo Crowdsourcing.
Yahoo Crowdsourcing was unveiled as a beta service last year and seemed to gather a limited number of users for testing, but still only has been showing a teaser screen publicly. With this new integration, a part-time worker who takes on an interesting work project can now get Yahoo Japan's reward points as compensation, which can then be used to to purchase many services on the Yahoo Japan site.
Our readers may recall that we previously featured this startup when it raised $3.75 million from three notable Japanese VC firms. They have brokered about $10 million worth of job matchings so far, and have more than 3,600 corporate clients ranging from listed companies to SMEs.