Chinese online education startup Xingshuai Teach today received a US$30 million series B round of funding from Northern Light Venture Capital and Legend Capital, according to 36kr.
Founded in 2008, Xingshuai Teach began as a website for learning Photoshop. Since then, it has accumulated 32 courses, most in the areas of graphics, images, video, and design. The curriculum is a combination of interactive video and forum discussions. Xingshuai also has a mobile app so students can learn on the go.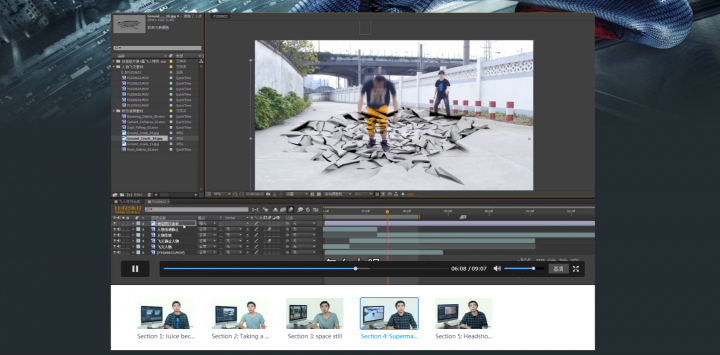 The classes are all free, but students need to pay a fee – somewhere around RMB 600 (~US$100) for most classes – to take a final examination and receive a certification. This is a similar model to other online training programs like Coursera.
See: Coursera picks up steam in China as more students take MOOCs on mobile
While many of the courses are real, applicable skills that can boost a resume, some are just for fun. One course, for instance, teaches students how to use the popular Meitu Xiuxiu app, an image editor typically used by women and girls to beautify selfies on their phones.
Even the more serious subjects are taught as crash courses; most consist of about five 10-minute videos to quickly familiarize the user with software and need-to-know basics. The onus is on the students to practice and develop their skills to perfection. This is great for those who don't have enough time to take on a full semester of intense study, but likely lacks the depth more serious professionals will want.
The company has seen revenue skyrocket since 2012, when it earned RMB 1 million (US$162,000). In 2013, it raked in RMB 100 million (US$16.2 million), and Xingshuai projects up to RMB 1 billion (US$162 million) by the end of this year.
36kr reports the startup plans to list on the stock market sometime in 2016.
(Source: 36kr)