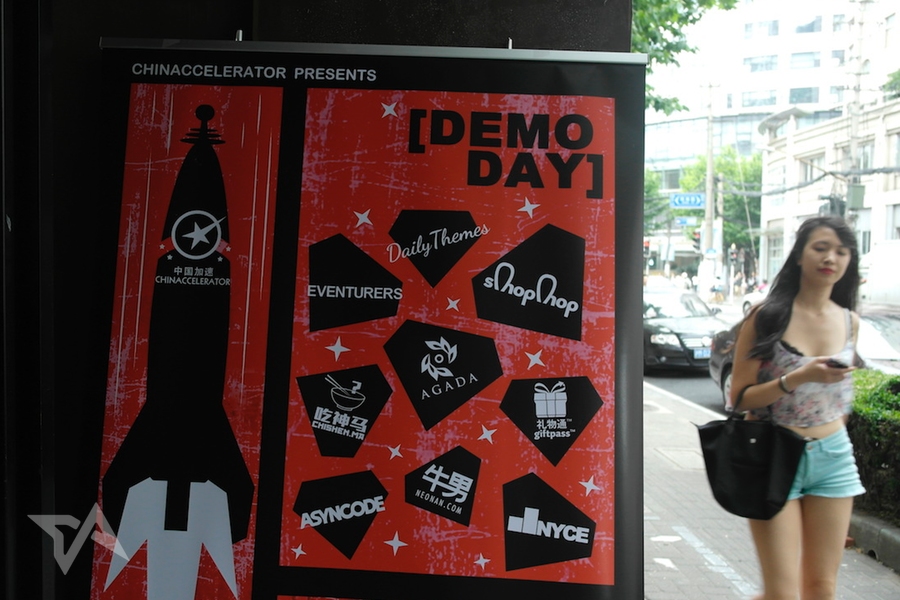 Chinaccelerator held its fifth Demo Day yesterday for its newest batch of graduating startups. It was the first one since the program relocated from Dalian to be closer to the Chinese tech action – and the hipsters – in Shanghai.
In between introductions from mentors and supporters, these are the highlights of each of the nine startup pitches.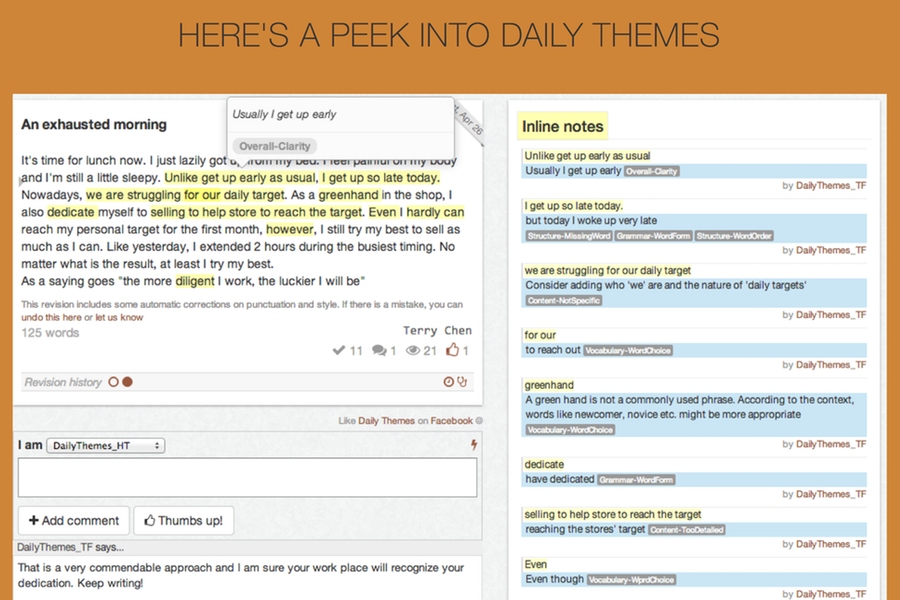 This is a startup we wrote about earlier this month, and one with a lot of promise. Daily Themes uses a mix of data analysis and expert human intervention to help people who are learning English to write more polished prose.
During the onstage pitch, CEO and co-founder Hassan Siddiq, who hails from Pakistan, says the service has seen its user-base climb nine-fold in the past few months, and it now has over 8,000 users. He added that the startup is aiming at $15 million in revenue by 2016 from 30 million registered users – 300,000 of whom will be, they hope, premium subscribers.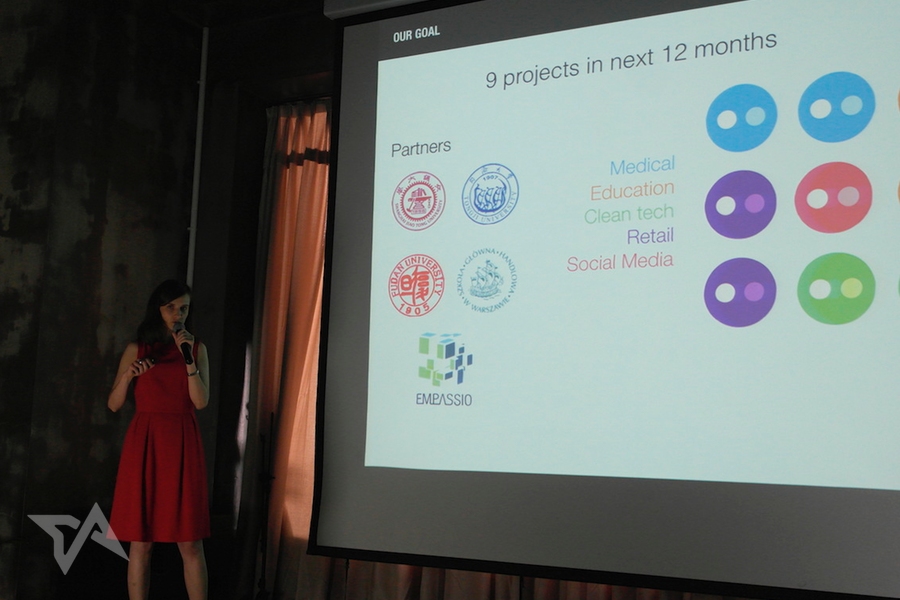 Asyncode proved to be the hardest to grasp for the audience packed into Shanghai's 8Cafe. It's a big data service that hashes data to pull out insights, and offers them up in an easy-to-consume dashboard. Possible applications range from retail to medical research to education.
The startup promises to hash data and make it presentable for a lot cheaper than the whole process would cost an organization to do it for themselves – as much as one-third the normal cost.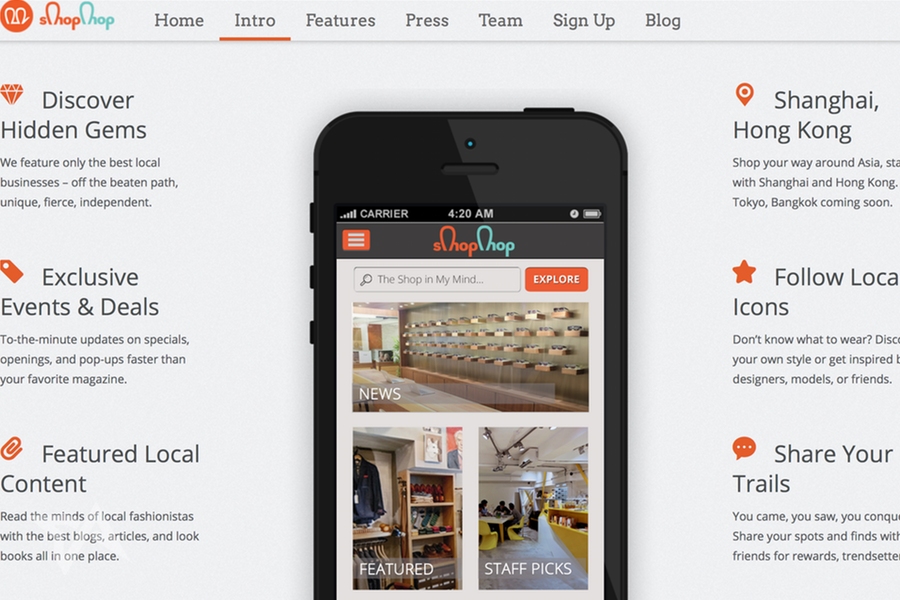 Shophop wants to help people find local fashion labels so they can avoid the usual chain stores and High Street brands.
As well as finding nearby boutiques, the app uses a mix of social data and quizzes to create a personalized local shopping itinerary that unearths hidden shopping gems in your city. The app – slated for launch in July – will also have shopping 'trails' that people can create or follow.
Shophop will launch first in Shanghai and get local fashion bloggers involved. Then the startup aims to expand the app to other cities across China, South Korea, Thailand, and into Hong Kong.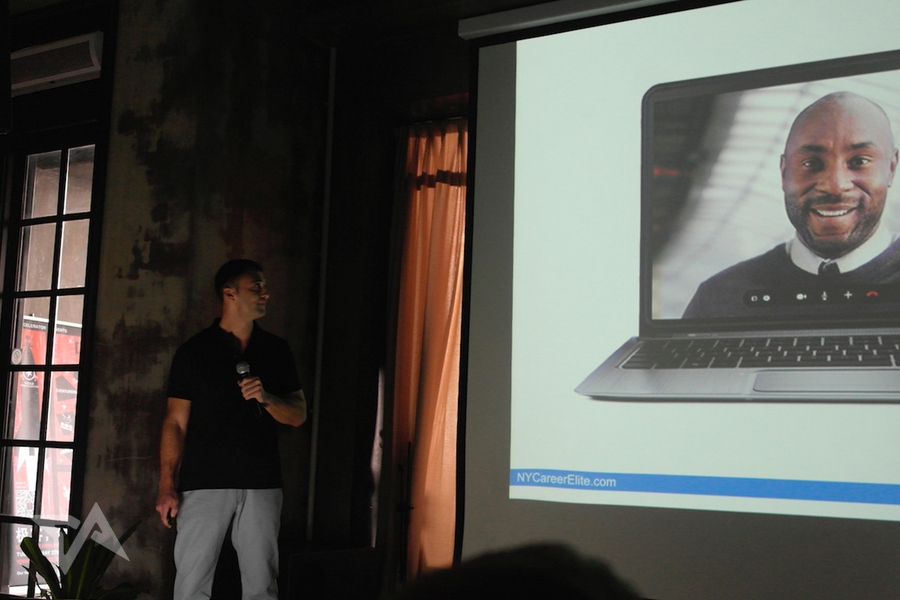 NYCareerElite wants to connect Chinese youngsters with work experience and internship opportunities overseas. Plenty of Chinese students are studying overseas, but internships are still hard to come by and that often creates a barrier to securing a first job in another country.
The site will launch soon and aims to have over 4,000 signed up users and more than 80 companies onboard by August.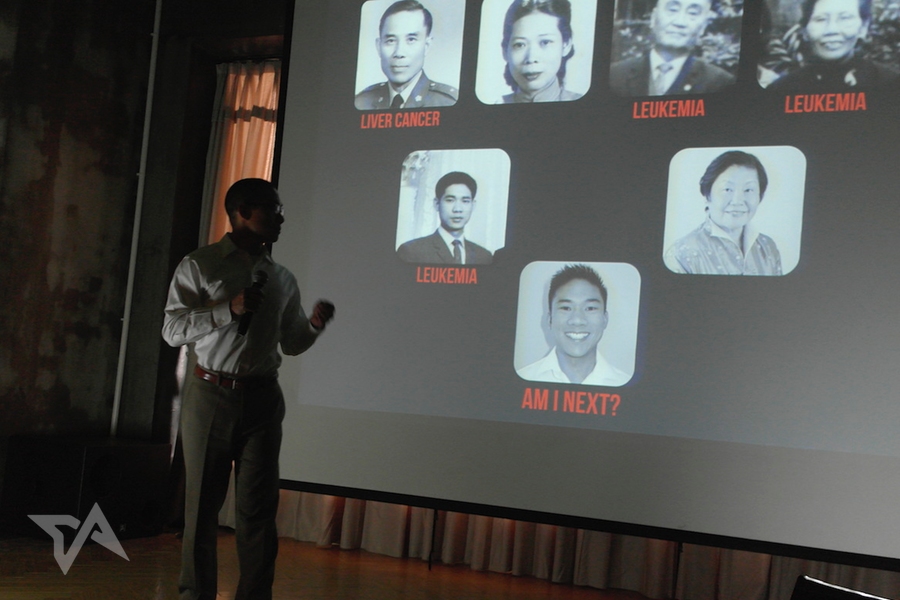 Agada is an online service for medical second opinions on serious diseases like cancer. This consultation service is aimed at users in China who'd like input from an overseas medical professional.
The startup – which needs a better name, as 'Agada' is used by several medical companies already – is offering to take in ten patients for free so they can benefit from a second opinion on a serious diagnosis.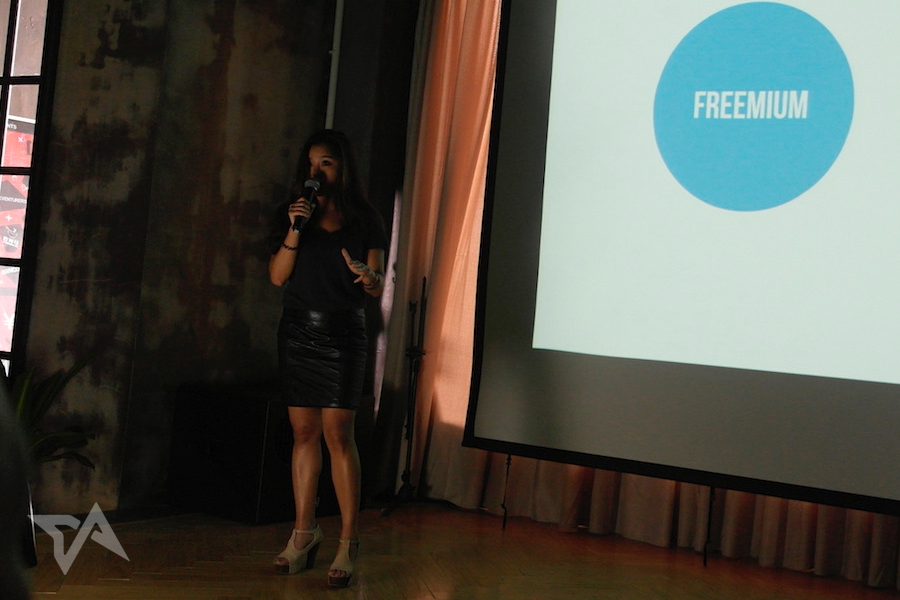 Eventurers founder Fay Li pointed out during her pitch that events often change during the course of the day, leaving attendees with no clue what the new agenda is. That's why Eventurers is envisioned as an app that keeps people up to date and tuned in to what's going on.
It does a lot more, including allowing event organizers to upload files, photos, and videos so that attendees can grab these easily. There's also the option of adding in things like surveys so companies can get feedback from those who came to the event.
The app, once it launches, will also let users check in to an event online.
The startup will also offer its app as a white label solution for major event organizers to brand as their own.
See: This is China's answer to the Oculus Rift, and it's now on Kickstarter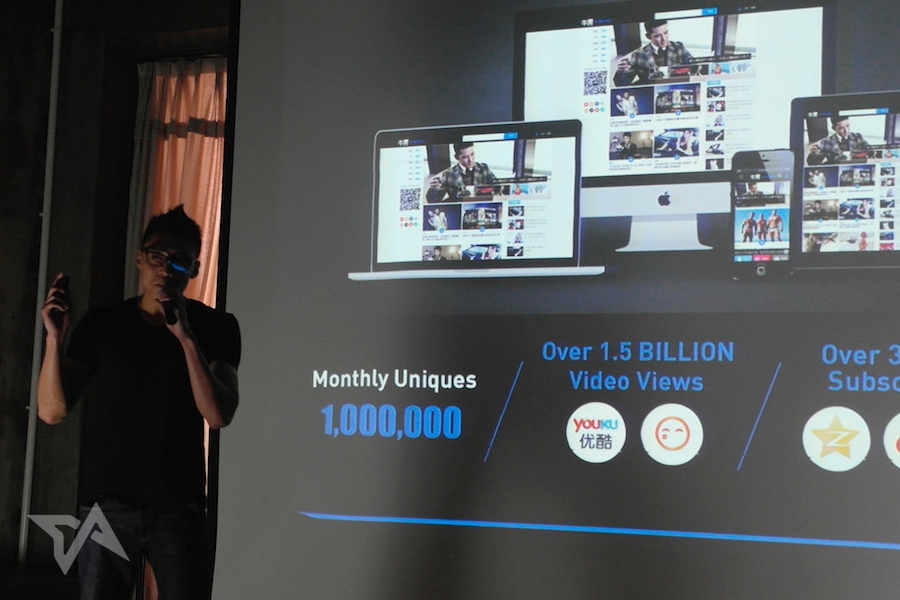 There's a huge gender imbalance in China – and all those men are not ready for life's challenges. So NeoNan wants to be a "cool big bro" to China's young men. That's the premise behind this web portal startup.
The site has been evolving for the past couple of years, so it's not a new business. Now it has grown to one million monthly unique visitors and has decided to focus on a strong preference for video content.
NeoNan is more than just a site. The startup wants to be a marketing business as well, creating viral and web content for brands – including things like talk shows – that will be posted on NeoNan.
The startup is aiming to raise $300,000 to help it grow.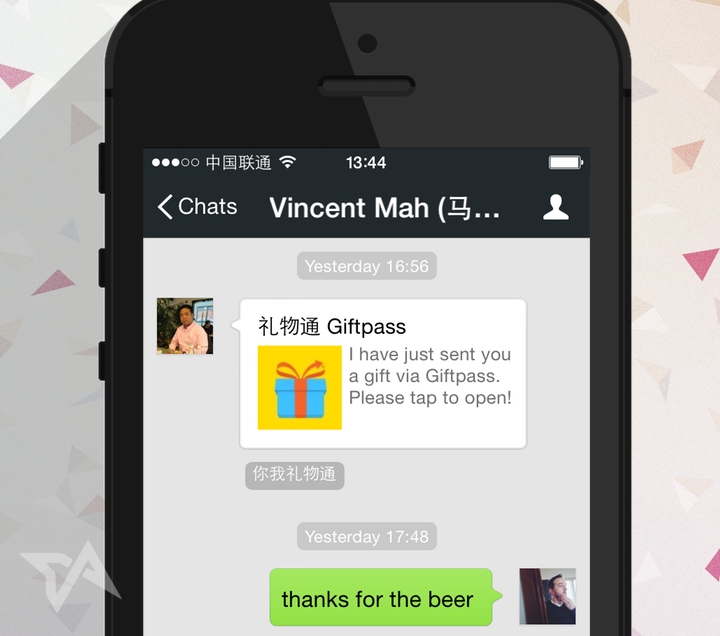 Giftpass exists as a 'service account' inside WeChat, allowing people to gift items to their buddies inside the messaging app. We tested this out and found that it works very well – check it out here.
The Giftpass team is aiming at having 1,600 high-quality merchants listed in the service in six months' time, and the startup is looking to raise $500,000 to make this happen. Now it's early days as it has just one store as a gifting option, but more are on the way.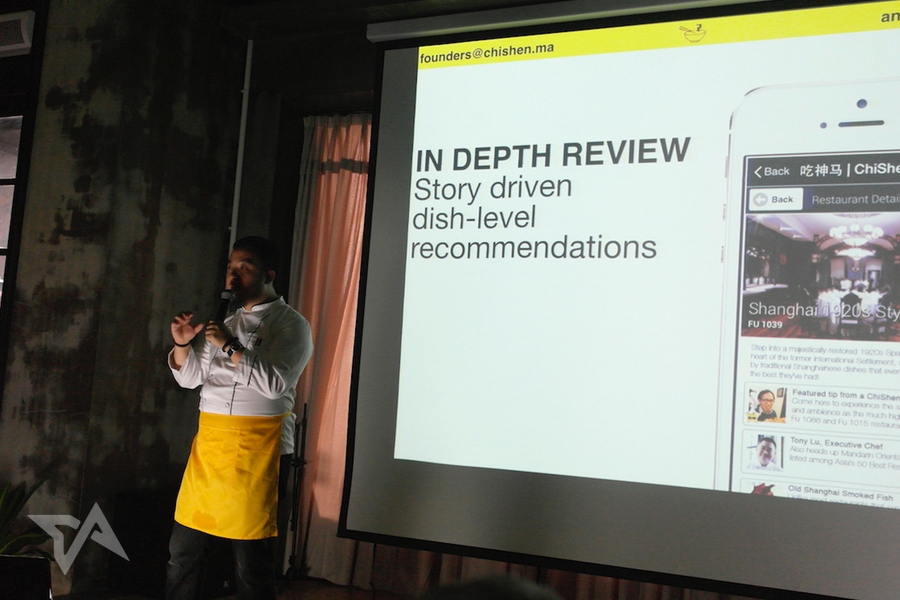 Chishen.ma's founder dressed up as a chef for his pitch at Chinaccelerator. That's because it's a food-related startup that helps people find a good place to eat. It's not a food directory, the startup insists; instead it's focused on being "story driven" around what makes a restaurant stand out.
Chishen.ma's Chinese name (吃神马) is a pun on 吃什么 ("Chi shen me?"), meaning "What to eat?"
Once it launches, this will be an account inside WeChat.