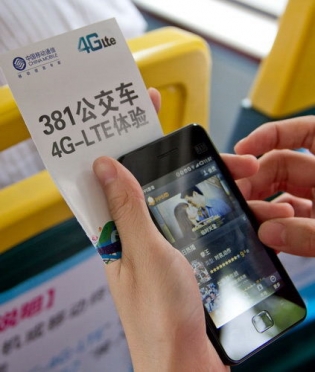 We've written quite a bit about the testing of China Mobile's 4G TD-LTE network that's currently underway in Guangzhou and other cities throughout China. But how fast is TD-LTE really? Pretty freakin' fast, according to a Sina Tech reporter who tried the service out yesterday on one of Guangzhou's 4G-equipped test buses. The buses are equipped with a WiFi router that connects to the internet via China Mobile's 4G TD-LTE network.
According to Sina Tech, when the bus was parked the reporter was able to achieve blazingly fast download speeds: an average of 102.43 Mbps and a peak speed of 112.2 Mbps. To put things in perspective, that's about 56 times faster than the ADSL connection I'm using to write this post. After the bus got moving, the speed dropped significantly, down to an average of about 40 Mbps with a peak speed of around 60 Mbps. That's still pretty fast!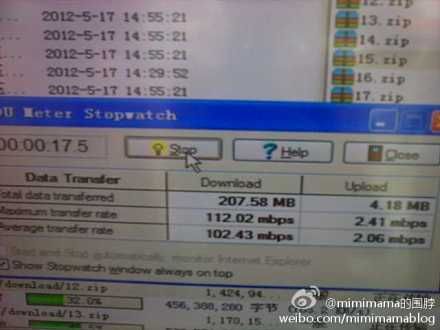 Now, will we be experiencing speeds like this when 4G networks finally come to China? Probably not. The reporter was testing the network on an empty bus; my guess is that the speed will take a major hit when millions of people are all trying to use it at the same time (although between then and now, China Mobile will also probably beef up infrastructure well beyond what's being used for these tests). Still, the numbers are impressive and suggest that 4G will be a major step up. They also suggest that China Mobile is improving the TD-LTE network's performance, as a similar test last year returned lower (though still quite fast) results.
[via Sina Tech]