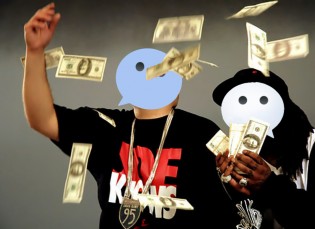 The battle between Tencent's WeChat and major Chinese telecoms has been raging all spring, but it looked to be pretty close to over when a reports citing a source at China's Ministry of Industry and Information Technology (MIIT) said quite clearly that WeChat would have to pay fees to the telecoms. But yesterday, in a surprising apparent reversal, MIIT spokesman Zhang Feng told reporters at a press conference that MIIT would not get involved in the tangle between WeChat and the telecoms after all, saying that whether or not WeChat has to pay should be decided by the market.
It's not clear whether the source of the earlier reports was incorrect or whether MIIT has since changed its tune — perhaps they read my colleague Willis's impassioned argument for why WeChat shouldn't be charged — but either way, MIIT's making it clear that it will not get involved in the fracas would seem to leave China's telecoms more or less on their own.
As for MIIT's reasoning, Zhang Feng told reporters that the government wants to support innovation in the mobile and web industries. And indeed, as many observers including the aforementioned Willis have pointed out over the last few weeks, drowning a (debatably) innovative new mobile product in fees to subsidize the old, slow-moving telecom companies would have set a terrible precedent for the future development of Chinese mobile startups. Instead, Zhang promised, the government will keep out of the debate and let the companies themselves slug it out. Buckle your seatbelts, ladies and gentlemen, because we may be in for a wild ride after all.
(via Sina Tech)