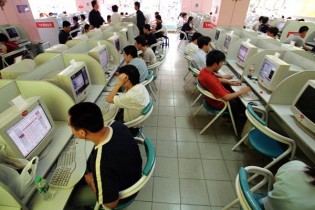 It's no secret that China has a problem with gaming addiction. OK, every country has problems with gaming addiction, but some people in China really take things too far. To combat this, China has announced it is planning to develop its own criteria for diagnosing game addiction. According to a Xinhua report (h/t Shanghaiist):
If cases are assessed based on imported criteria developed for groups with different cultural and social backgrounds, it could result in misdiagnosis, according to a special workplan jointly issued by 15 ministry-level authorities on Sunday.

The plan calls on researchers to develop tools to identify the early stages of potential addiction, so as to enable early intervention for minors.
China has more than 330 million gamers according to the China Internet Network Information Center, and the Ministry of Culture says gaming addiction has caused serious social problems. But is a China-specific diagnosis criteria really necessary? Are gaming-addicted Chinese really any different from gaming addicted teens elsewhere?
The answer, it turns out, is yes. Any kind of addiction is, fundamentally, a mental health issue, and according to a report from the US Surgeon General, culture can affect everything from what symptoms people report to what symptoms they actually experience (some symptoms of the same disease can be "much more common" in one culture than another ). It seems, therefore, that Chinese authorities entirely right to develop their own China-specific diagnostic criteria.
So what China-specific challenges do they face? I'm no doctor, but I can hazard a guess that the first problem they're likely to encounter is getting gamers in the door for treatment in the first place. Culture, according to the surgeon general, can have a strong impact on whether people seek treatment. There's still a lot of stigma associated with seeing a mental health professional in China, and gamers aren't any more likely to seek out help than anyone else. As China's authorities seem most concerned about underage addicts, they will likely have to factor in ways to diagnose kids who aren't interested in getting help. Either that, or just have their parents drag them kicking and screaming to the health centers.
We'll be looking forward to hearing more about how Chinese authorities plan to diagnose and treat addicted Chinese gamers. As gamers ourselves, we're not fans of taking games away from kids completely, but reading the news as often as we do and seeing stories like this very frequently, it seems clear there really is a problem. Here's hoping China can solve it.
(Xinhua via Shanghaiist, image source)