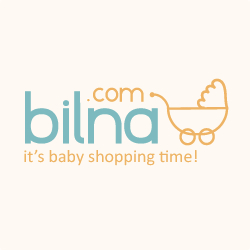 A new specialist e-commerce site in the form of Bilna.com launches today in Indonesia, and it comes prepared with seed funding from both CyberAgent Ventures and East Ventures [1]. The online store sells everything that could be needed for babies and infants – and also the mothers – such as food and milk formula, clothing, toys, accessories, and maternity skincare products.
One of the two co-founders of Bilna is Ferry Tenka, who's formerly co-founder and CEO of Groupon Disdus. Ferry tells us that the team is primarily himself and Eka Himawan, formerly an investment banker at Barclays. The financial details of the funding cannot be revealed.
Ferry explains to us what inspired Indonesia's newest online product vertical:
We have a great passion in the world of Indonesia's e-commerce. We believe that in a few years time, the market of e-commerce in Indonesia will be very big. We have also learnt that more than 65 percent of online shoppers in Indonesia are female, thus we believe that baby and mom related products are the right market to target and yet there is no established online player in this space. […]

We are going to be really aggressive and dominate this space. The value proposition of Bilna.com will be the wide range of products and world-class customer experience. We will ensure fast delivery and best customer service.
So, with the CyberAgent Ventures and East Ventures backing, Bilna is aiming to be the top specialist site of its kind in the country. The site has come online today with 2,000 products already on offer, and is giving away free shipping during its launch week.
Japan's CyberAgent Ventures last month ploughed funds into Taiwanese social recipes startup iCook, and East Ventures has been busy recently putting seed funding into Indonesian flights search engine Traveloka.
---
Disclosure: East Ventures is also an investor in TechinAsia. See our ethics page for further details.  ↩