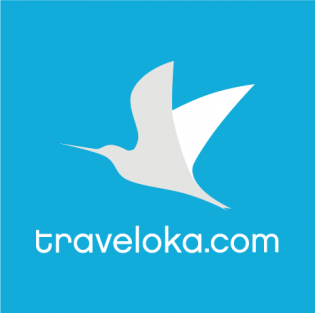 It seems that 2012 is definitely the year for startups venturing into the Indonesian travel industry. Today, the Indonesian flight search engine Traveloka.com, which was just launched to the public last month, has announced that it has received seed funding from East Ventures [1]. The investment amount hasn't been disclosed.
Traveloka helps people look for the cheapest available flights online. Ferry Unardi, the co-founder of Traveloka, says:
Indonesian travelers are price-sensitive when it comes to their transportation budget and our service is uniquely suited to serve this market.
Interestingly, the people behind Traveloka are Indonesian engineers who are returnees to the country having worked in Silicon Valley before. They are Ferry Unardi, Derianto Kusuma, and Albert Zhang. Both Ferry and Derianto worked for Microsoft in the past, while Albert was recently at cloud CRM company NetSuite.
Impressively Traveloka (which is still in beta) has served over 400,000 flight searches to users located in more than 200 different cities. The site currently supports results from 12 airlines, on mostly domestic routes. The current website seems to focus on budget travelers as it doesn't offer premium flight search categories such as business class.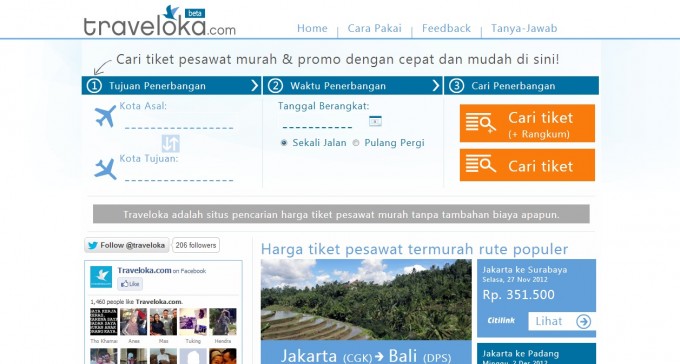 Traveloka has a clean and simple website interface, and it can round up the cheapest flights available from different airlines. Users then can choose to book the tickets either directly from the airlines' official websites or from Traveloka's partners, Tiket and Tiket2.com. Buying directly from the official airline website is the cheaper option compared to its affiliates, Ferry explains:
We believe in diversity of prices and services for our users. For example, airlines direct might have the cheapest price, but Tiket.com and Tiket2.com are already better in terms of experience.
Ferry said that the startup will still continue to focus on flights because of the immense opportunity in that sector. He said that users can expect to see more partners and better integration with them, such as by creating a better flight search and purchase experience.
Traveloka has become one of the many startups that is betting its money on the Indonesian travel industry this year. We've previously seen other startups making their marks there too, such as Gonla, Flamingo, and search comparison site Telunjuk.
Congratulations on the investment, Traveloka!
---
East Ventures is also an investor in Tech in Asia. Read our ethics page for more information.  ↩