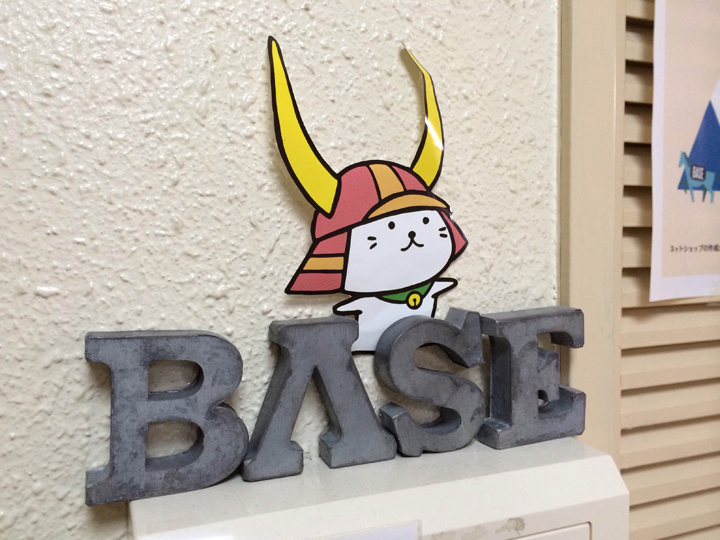 Founded in December 2012 by Yuta Tsuruoka and Kazuma Ieiri, BASE is a Tokyo-based startup that aims to help anyone to create an e-commerce website within 30 seconds.
Co-founder Tsuruoka's mother owns a retail store in Oita, Japan and he wanted to put her business online. But starting an e-commerce store from scratch seems too difficult for her. "She tried Rakuten, but it was too complicated and expensive for her. I wanted to solve her problem, so I developed BASE," said Tsuruoka.
Tsuruoka started Liverty together with Ieiri and BASE was one of the projects. Ieiri is a serial entrepreneur who founded Paperboy&co, a server hosting company that went public in December 2008. With money in his pocket, he started an investment firm called Party Factory. With a ninja team set, Tsuruoka aims to make BASE truly easy to use.
"Some troubles we face is to match the experience of BASE to our users because most of our users are not so used to using computers and the internet," said Tsuruoka.
In short, BASE is similar to Shopify. The only difference is that it is completely free. In other words, BASE isn't generating any revenue now, which Tsuruoka explained is part of their strategy. The free strategy has been working, and BASE currently has over 60,000 shops using its platform. To finance its growth, BASE has so far raised $2.73 million from PartyFactory, CyberAgent Ventures, Suneight, and East Ventures 1.
We won't start charging anyone right now, because our main goal is to get more shops and to have more people know about BASE. But in the future, we do have a plan.
Despite having no revenue, BASE's product hasn't gone unnoticed. In Apple's recent press release announcing $10 billion in annual sales from the App Store, the Cupertino giant gave an attaboy to BASE naming it a developer to watch in 2014.
With 15 members in the team and rapid growth in Japan, the team aims to bring BASE to other markets. "Let's make a world where anyone can be a shop owner instantly," said Tsuruoka.
(Also read: Razer's founder and CEO tells students it's okay to get an 'F')
---
Disclosure: East Ventures is an investor at BASE and Tech in Asia. Please see our ethics page for more information.↩
(Editing by Paul Bischoff)