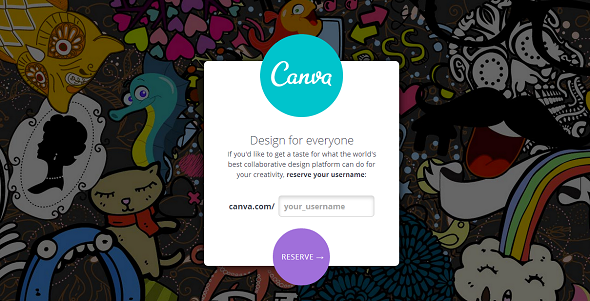 Canva, an Australia-based startup that is aiming to disrupt the desktop design industry, has announced today that it has raised USD 3M in seed funding from Australian and US investors, including Matrix Partners, InterWest Partners and 500 Startups.
The other participants in this deal are: angel investor Bill Tai, Blackbird Ventures, Director of Engineering at Facebook Lars Rasmussen, Yahoo! CFO Ken Goldman, and former Seek co-founder Paul Bassat and partner at Square Peg Ventures. Commercialisation Australia, a government funding scheme, also contributed in this round.
Canva is currently building an online platform that lets anyone create professional quality designs easily in a collaborate manner.
This is the second startup that co-founders Melanie Perkins and Cliff Obrecht are involved in together. Their first was a online yearbook design product called Fusion Books which was started in 2007. Cameron Adams, a former lead designer at Google, has joined Canva as co-founder and Head of Product.
The relatively huge seed round indicates that Canva's investors are extremely confident in the team and its vision. "Design is moving into a more collaborative and social world, and I predict Canva will be leading the way," said Lars Rasmussen.
Rick Baker of Blackbird Ventures thinks this startup is proof that Aussie companies can think global from day one.
"The desktop design industry is ripe for disruption and the Canva team are the best people for the job," he added.
Visit VentureDex for a directory of angel funds, accelerators and venture capital firms in Australia and Asia.