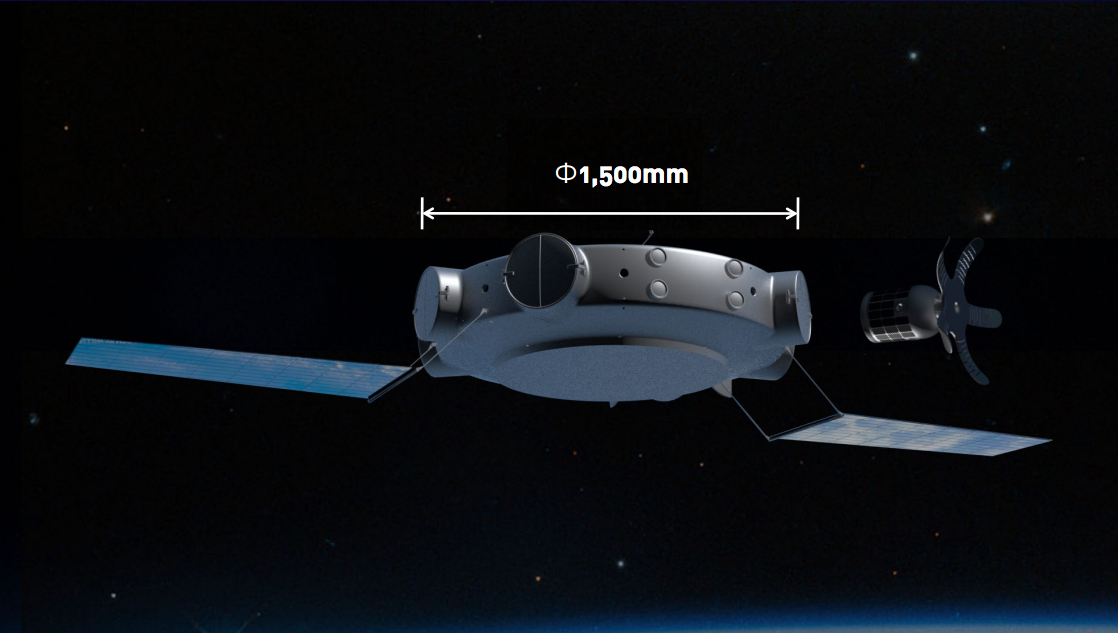 Astroscale, an ambitious Singapore-based startup that wants to clear space trash from Earth's orbit, has given a glimpse of its debris-destroying satellite at Startup Asia Singapore. Japanese founder Nobu Okada outlined Astroscale's vision while he pitched on stage as a contestant in the conference's Startup Arena competition.
Work on the satellite is still in the beginning stages, as the international development team has just met face-to-face in April for the very first time. Nonetheless, the 3D mockup of its satellite (lead image) hints at how its plans to accomplish the task.
The Active Debris Removal system consists of a Mother satellite – all 1.5 meters of it – that will launch into space and locate the target. Once the mothership reaches its destination, it will unleash a 'satlet' – or Boy as the team calls it – on a suicide mission to drag the debris into the atmosphere's fiery grave.
The team has begun work on individual components of the system. It has so far only tested the propulsion system for the Boy.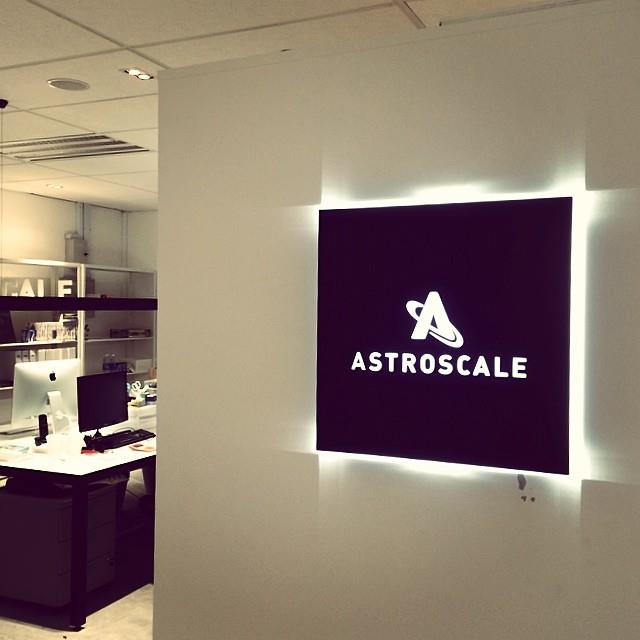 The team's ambition of clearing space litter is no small feat. It's addressing a problem that might become insurmountable if nothing is done. As space debris accumulate, the chances of satellites and rockets getting damaged in orbit become higher, costing the economy millions if not billions of dollars.
But becoming a leading space garbage collector requires finesse. The startup's plan involves three phases. As a start, it will rely on commercial sponsorships of space launches to fund its R&D.
Japanese beverage brand Pocari Sweat will be funding a space launch run by Astroscale and several partners whereby a payload of Pocari Sweat will be sent to the moon.
Next, it will offer maintenance services to satellites in orbit such as damage inspection, repair, and alteration of a satellite's orbit.
Finally, sometime between 2015 to 2020, it will offer space debris removal to satellite operators, insurance companies, and governments. Astroscale expects this to be a US$14 billion industry by the 2020s.
The company will run on a lean structure en route to its goal. Instead of working on all components in house, it has outsourced R&D to engineering teams around the world. Astroscale will be a repository of knowledge, intellectual property, and the command center of its legal, marketing, and tech-related activities.
Judges' comments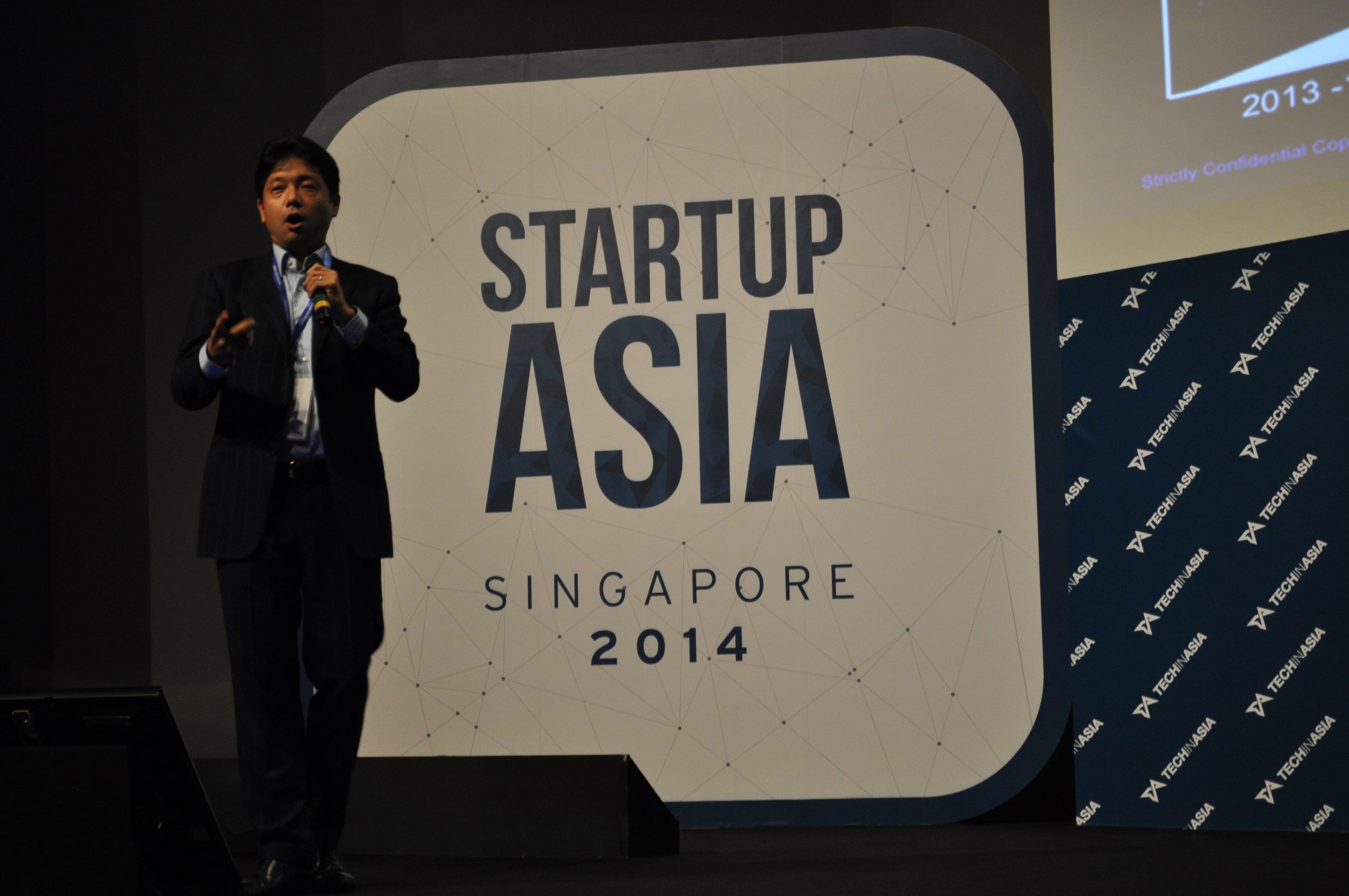 Okada's energetic pitch was clearly a crowd favorite, but the judges did not appear too impressed, especially since a space startup requires massive investment on a long time-frame.
Khailee Ng of 500 Durians asked how much is the startup raising, given it will burn a lot of money to develop each component to make sure they sing together. Okada's reply was that they are raising US$15 million. The startup only has $200,000 of money coming from Okada himself.
Peng Tsin Ong of Monk's Hill Ventures asked rhetorically: "What kind of VC will invest in this?" Okada's reply: "That's my question to you". Applause ensued.
Finally, Paul Srivorakul of Ardent Capital queried why he chose to pitch at an event like this, given that the space and IT industry are vastly different. Okada said that aside from fundraising, he was here to raise awareness as well. Satellites make GPS and timestamping possible, and these are technologies that internet companies rely on.
Srivorakul, perhaps the least incredulous of the bunch, offered one final advice. Include a scene from Gravity to make the audience connect on an emotional level, he said.
While Astroscale wasn't the overall champion of Startup Arena, it did win the Jungle Ventures Prize and the Chevrolet Prize For Ingenuity. The startup is currently fundraising, and if you're interested to reach out to Okada, you can contact him on Techlist.
(See more: This Singapore startup wants to remove killer litter from space)
This is a part of the coverage of Startup Asia Singapore 2014, our event running on May 7 and 8. Check out all the Startup Arena pitches here. You can follow along on Twitter at @techinasia, and on our Facebook page.