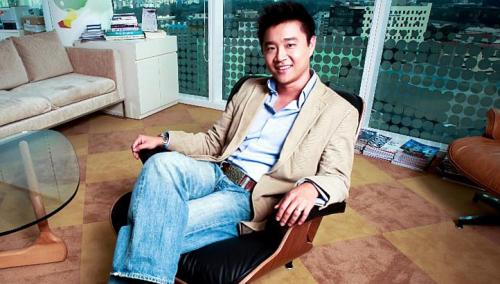 Hian Goh, the co-founder of Asian Food Channel who sold his company last year for US$66 million, is now a venture capitalist. He has set up his new firm, Silicon Island, alongside former investment banker Shane Chesson, Tech in Asia has learned.
The Singapore based venture capital firm has told the Straits Times that it expects to fund 15 to 20 technology startups in finance, healthcare and other industries over the next six years. Each startup will get between US$2 million to US$4 million from the firm.
It's unclear for now which markets Silicon island will be investing in, and whether or not the fund will be part of the ESVF scheme, a government initiative that uses taxpayer's money to co-invest along with investment firms.
The firm wants to fill the so-called Series A gap in the region, where there's a clear demand for venture capital funding but not enough investors to meet it. Series A refers to a startup's first round of venture capital, which is secured after it has demonstrated enough growth following a round of seed funding.
See: How to survive the Series A crunch in Singapore
Both Goh and Chesson have worked together on a now-dormant investment firm called Pivotal Asia Ventures, which had invested in e-grocer Redmart, online restaurant booking service Chope, and big data company Crayon Data. The three investments will be transferred to the new firm.
Silicon Island serves as the venture arm of Northstar, a private equity firm headquartered in Singapore which manages over US$1.2 billion. Both Goh and Chesson are now Northstar employees.
As a holder of a fund manager license from the Monetary Authority of Singapore, the country's central bank, Northstar can give Silicon Island access to deep-pocketed investors both local and overseas, based on the assurance that proper financial procedures and regular financial audits are in place.
Other venture capital firms in Singapore of a similar range would include Vertex Venture Holdings and JAFCO Asia.