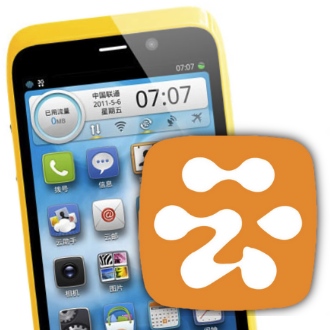 In a surprise move, Chinese e-commerce behemoth Alibaba is spinning off its Aliyun mobile OS division and giving it $200 million worth of investment. It comes just a week after Aliyun suffered a major setback, hitting the global news when Google slammed it as an incompatible version of Android. Alibaba disagrees with that assessment, but the end result was Google preventing a new flagship Aliyun phone, made by Acer, from launching.
Though it's not known if the move is related to this setback, it's a significant development for China's most ambitious homegrown smartphone platform. In a memo written by Alibaba founder and CEO Jack Ma that leaked out to media, Ma explains fully:
After two years of hard work mixed with trials, we have seen significant progress in the Aliyun OS business. We have built a strong team and also gained recognition from our business partners. To better safeguard the healthy growth of Aliyun OS business and further implement the [Alibaba] Group's Aliyun wireless strategy, we need to make adjustments 
in terms of talent, organizational structure and the Group's resource allocation.

The management is making the following decisions:

The Aliyun OS business will spin off from Alibaba Cloud Computing [Alicloud/Aliyun] as an independent operation.

Jonathan Lu [Lu Zhaoxi] will be appointed chief data officer and president of the Aliyun OS business; Wang Jian will be appointed chairman and chief technology officer of the Aliyun OS business and will continue to serve concurrently as chief technology officer of Alibaba Group.

The company will invest US$200 million into the Aliyun OS business, to strengthen its talent base, technology, and infrastructure.

Fellow Aliren [Alibaba employees], the company has a lot to strive for and a long way to go. Thank you to everyone that has made contributions to the development of Aliyun OS. I believe that the Aliyun OS business will be better than ever with all your support.
But with Aliyun's flagship phone apparently canned due to Acer's commitments to Google with Android, it remains to be seen how the cloud-oriented, Linux-based OS will fare in terms of sales this year.