Asia is still setting the pace when it comes to average internet connections speeds, with South Korea leading the way at an average of 22.1 Mbps. The newest figures from Akamai reveal that Japan is second in the global ranking, and Hong Kong is third.
South Korea is not resting on its laurels as the world's web whizz, and its average connection speed shot up 51 percent from Q3 2012 to these new figures for Q3 2013. When we looked in mid-2011, South Korea was at an average of 13.8 Mbps. Here's the global top 10 right now: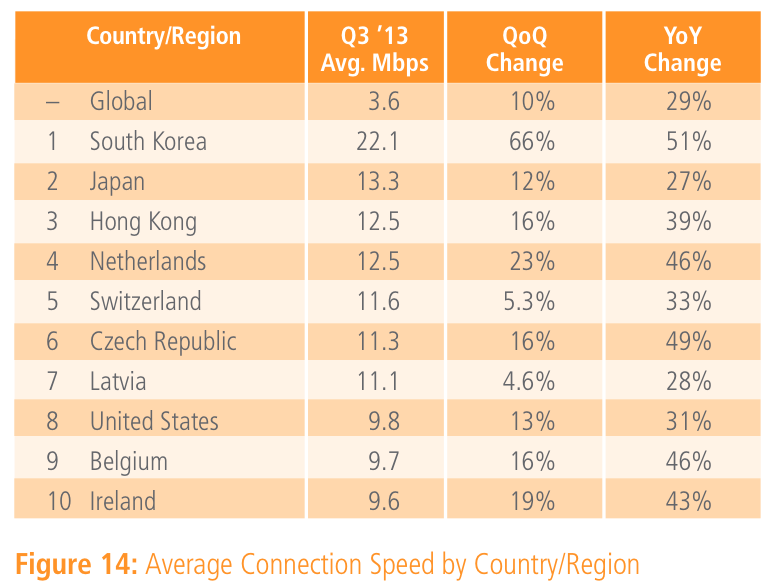 Hong Kong has been third for a few years, but it looks set to be usurped soon by the Netherlands.
China catches up
China's average web speed – not including Hong Kong – is 2.9 Mbps, which is a good improvement from when it limped crossed the 1.0 Mbps threshold in Q2 2011. India has not improved so much, going from 0.8 Mbps to the current 1.4 Mbps in the same timeframe. Here's the speedometer for Asia-Pacific: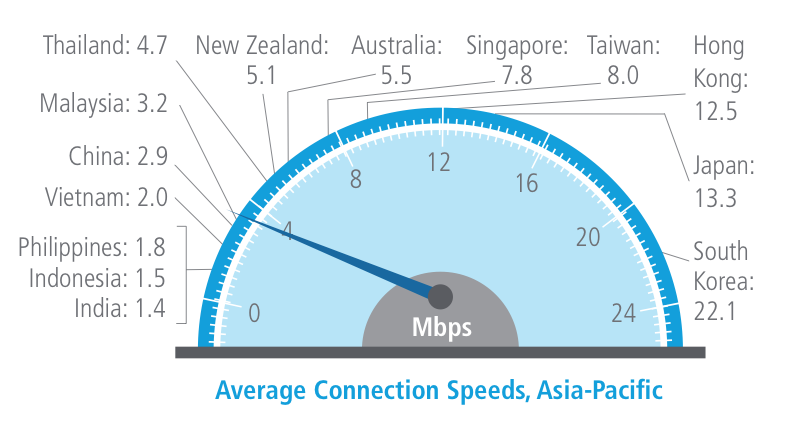 The global average home broadband web speed is 3.6 Mbps.
The full Akamai report for Q3 2013 can be found here (PDF file).
(Hat-tip to Techweb for spotting this)
(Editing by Paul Bischoff)