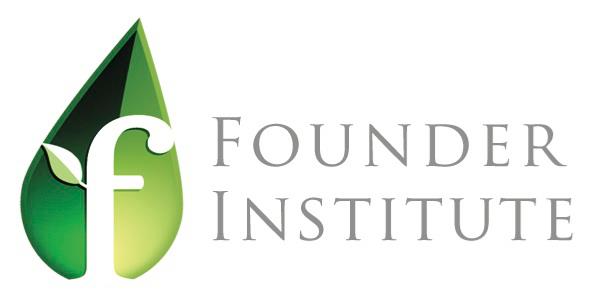 Partnered with Indonesia's telco Indosat, Jakarta Founder Institute (JFI) held a graduation party for its third batch of startups yesterday, this time eight in total. From the 240 startups who registered this year, only 43 were accepted to experience mentorship program from Jakarta Founder Institute, and a mere eight startups of that group were deemed worthy of graduation.
Director of JFI, Novistiar Rustandi says those startups passed very strict tests to experience the program. He adds that the program itself is opened to everyone, somehow only those who have the potential and strong characters are accepted. That's because JFI is committed to giving the real experience for startups where they will be given 'special yet tough assignments'. One such assignment is to make a market survey for 500 to 1,000 people in only two days. Novistiar says only those with strong character could pass such a test.
To give the best guidance possible, JFI gave startups a range of experienced mentors, which included TokoBagus's Remco Lupker and Tokopedia's William Tanuwijaya. The startups are mentored in four basic steps: ideation, product development, marketing, and fundraising. Here goes the list of graduates:
Adtik is an Android cross-promotion network. Founded by Alan Chang, Adtik aims to help Indonesian Android developers who have no or little marketing budget to promote their products for free. It is done by exchanging installs with other Android apps in the network. Besides promoting their apps for free, the developers will also get profit from the commission.
2. Babybind
Babybind is a social journal mobile app, which helps parents document their baby moments digitally through their mobile phone. The users can share their documents with their relatives or friends through social media such as Facebook and Twitter. This app also provides any information about parenting based on the baby's age and development stage. Founder of Babybind, Alexander Winata, says that the app will launch sometime in October this year. Babybind got the third place award of the best graduates on this batch.
Codemi is an online learning website for students and teachers alike. There are various courses provided on Codemi such as business, cooking, and singing. For the monetization, Codemi will get 30 percent and teachers will get 70 percent for each course.
IndoTrading is a marketplace website focused on business-to-business deals. The target market of IndoTrading is small to medium companies who are not well-versed in online marketing. IndoTrading is quite similar to China's e-commerce giant Alibaba, which inspired founder of IndoTrading Handy Chang to make the Indonesian website. It took first place of the best graduates in this batch.
Jagad is an Indonesian marketplace for travel and rental cars. It claims to provide the easiest, fastest, and most trustworthy travel and rental car service across Indonesia. Its monetization comes from 10 percent of commission per order made by customers.
Lightora is a an app that can be accessed on both desktop and mobile that analyzes customer behaviour and gives businesses recommendations, in particular businesses in retail.
Shoop! is a web and mobile based app, which helps users sell their products to various online shops and marketplaces at the same time. Shoop! is integrated with more than fifteen platforms such as Kaskus, TokoBagus, and BukaLapak to mention a few. Shoop! got the second place of the best graduates on this batch.
WarmGreet is an online platform that helps increase the users' engagement and loyalty towards brands. WarmGreet provides some features that allow users to earn virtual points, which can later be redeemed for product discounts and other benefits. Virtual points can be collected by promoting the brands such as tweeting or recommending brands to friends.
As a part of its commitment to support the development of Indonesia's tech scene, Indosat will launch an incubator called ideabox. ideabox will provide facilities and resources for developers and entrepreneurs, such as co-working spaces. The incubator will be active by the end this year.
(Editing by Anh-Minh Do, Josh Horwitz, and Paul Bischoff)