Forbes just put up a list of 30 young disruptors in China working across all kinds of fields. But its list gives no information about any of the entrepreneurs' ventures – and all its links are broken – so it's done rather badly.
So we decided to pick out the individuals who've specifically created web startups, check out their sites and services, and see what these youngsters are working on. The end result is 15 web entrepreneurs under 30 in China that we should look out for this year.
It's noticeable that quite a few of them are working on globally-minded businesses. Here are the 15 people and their startups, some of which will be familiar to regular readers:
Zhang Lianglun
As we noted earlier this year, Mizhe is a unique site, a sort of online shopping guide that offers discounts for shoppers on top Chinese e-commerce sites. It raised about US$1.6 million from IDG Capital at the start of this year.
---
Shi Kaiwen
Jing.fm is perhaps China's coolest music streaming startup and something that I use often for background music when writing. It's a bit like Grooveshark, really.
But with Chinese consumers being so unwilling to pay up for web-based content like music – or anything digital – Jing.fm will need to find a revenue stream to keep the music flowing.
---
Huang Kai
If there's any group of online consumers in China that are actually willing to pay up, it's MMO gamers. And that's the target audience for the Yoka Games online store, selling real-world gaming merchandise to fans of virtual adventures.
---
Ji Yichao
Backed by Sequoia/Zhenfund money, Peak labs is the creation of US-China educated Ji Yichao and it makes some pretty impressive apps for iOS. Chief among these is Mammoth Browser for iOS which hit the headlines in 2011 because Ji developed the eye-candy browser while still in high school. In our interview with him, Ji told us that he made the app because he felt that multi-tab browsing on mobile was a nightmare, which was certainly true at the time.
---
Chen Ou
China's daily deals industry is a tough business to be in where the top players pull in over $30 million per day in revenue, and everyone else is left fighting for scraps. That's unless you're a highly specialized site that ignores all those cheap restaurant deals – which is exactly what Jumei does. Instead, it focuses on deals for well-known brands of make-up and skincare items at very persuasive prices.
---
Lin Zuoyi
This is an online furniture store that sells only its own-brand creations, with an emphasis, as the "mu" in its name suggests, on wooden items.
---
Liu Chengcheng
This tech and startup blog is a nice breath of fresh air in China's regurgitation machine of a media landscape. Ignoring the usual copy-paste malarkey among web portals, it positions itself as a sort of Chinese-language TechCrunch with a mix of local and global tech news thrown in. We like it.
---
Luo Yi
As with the furniture business mentioned above, Beely makes its own-brand items – this time for skincare products. It's a very tough area in which to build up trust, especially as stores and other online outlets are filled with skincare items that might've been mixed by a farmer with a random assortment of chemicals in a barrel. It's difficult to see how this can work for Beely without some very specific angle – like using only organic raw materials or something.
---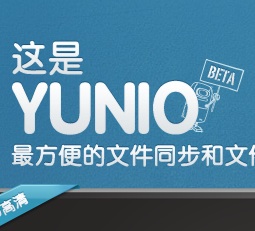 Rick Olson
Laowai! Yes, there's even a foreigner on the list in the form of the guy behind the cloud backups startup that we reviewed back in 2011. Since then, Yun.io has doubled its free storage to 10GB, but is now also up against major competition, such as Baidu's fairly recent Dropbox clone.
---
Pan Hao
Taking on the might of Alibaba's B2B platform for sourcing goods from China, Seed Studio focuses on one very niche area – the bits and pieces needed by electricians, engineers, and hardware hackers. All its products come from various Chinese manufacturers and are snapped up at wholesale prices by overseas buyers.
---
Wang Bin
Alterniva is another one on this list that looks to overseas clients. It makes Flash-based physics engines for games, with an emphasis on enabling quality 3D gaming in the browser.
---
Wang Wenji
No, this startup doesn't bring a rabbi to your door – imagine what a mecheieh that would be – and instead delivers a boxful of childens' toys. Following the subcom business model, monthly gift subscriptions are available for about $30 per month.
---
Yang Senmiao
Casual games are usually a good cash-cow, and that's the area being tackled by its iPhone and iPad games, which are free but monetize by in-app payments.
---
Zhang Xuhao
Ele.me – which means "Are you hungry?" in Chinese – is like Rocket Internet's Foodpanda in that it coordinates with restaurants to let people order food online for takeout delivery. It's currently running in seven Chinese cities with an initial focus on affordable food items.
---
Zhang Yichi
The most unusual app on the list is 1checker, which performs online proofreading to ensure that your copy would pass muster with the most stringent of grammar and spelling nazis. Aimed at English-speaking markets, it has apps for Windows and is free so long as you register with the site.
---
Can you recommend any other young entrepreneurs active in China that we should check out? Hit the comments with your ideas.